I love traditional style patchwork and quilting – designing and making things myself, as well as enjoying antique quilts made by others.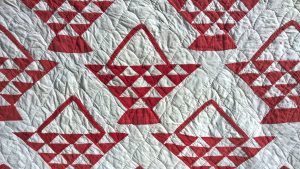 Look at the menu on the left or click for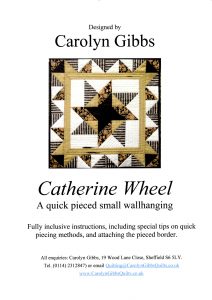 The online Shop is now live, where you can purchase downloads of my detailed patterns, such as the eleven pages for Catherine Wheel – a small wallhanging.
To have a taster of the tips and guidance in my patterns, try the free pattern download for "
Double Cat"
Or, if you struggle with
Rotary Cutting
accurately, why not have a look at the
guidance,
which is also available as a free download?
Latest News:
Christmas Card Hanger, my most popular pattern which has sold hundreds of copies at previous Festivals of Quilts is now available as a download from my Shop.
More details on its own page Christmas Card Hanger
This new video shows how it is made: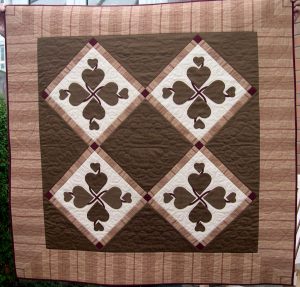 I love hand quilting, particularly traditional designs.
This lap quilt uses a heart motif which I designed to go with the applique: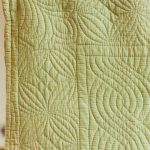 I love antique wholecloth quilts, and have recently added pages with details of two Welsh quilts from my collection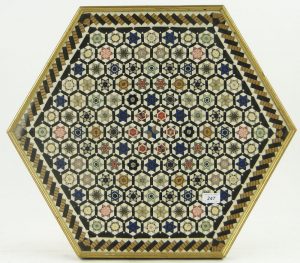 For a jaw-dropping piece of antique patchwork, click to look at the Silk Ribbon Patchwork.
There are now over 30 pages of quilts and techniques on this website, so keep exploring. More are still being developed, so come back soon for even more content. Sign up to
my newsletter
to be notified when new content is added.