In Frame quilts, pieced borders (which may be narrow or quite wide) are arranged around a central unit.
A lovely example from end of the eighteenth century is the Dorset Frame Coverlet. Click on the link to see more detailed photos.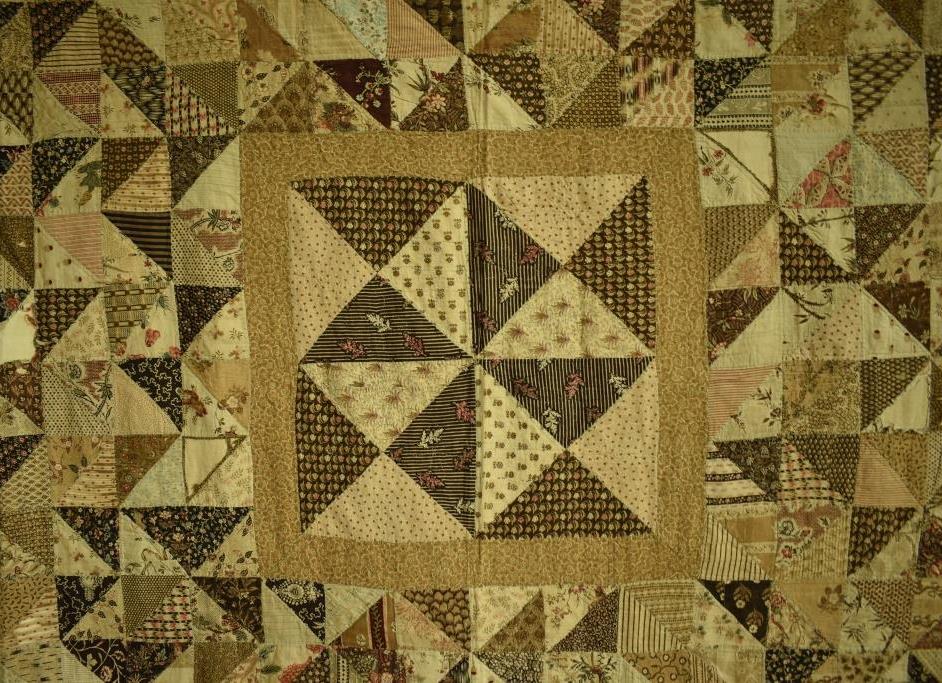 A more recent example is this late Victorian quilt made in Cumbria: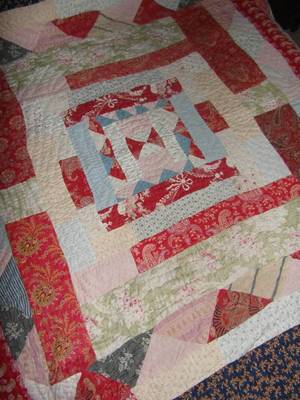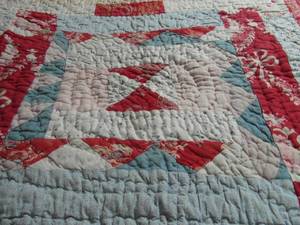 Around the single quarter square triangle unit at the centre, some frames are just strips, while others are pieced from triangles.