Quilts have been made, not only for warmth, but for their decorative qualities (and for the maker's personal satisfaction) for several hundred years.
British antique quilts have distinctive styles which are largely different from the American "block" style of patchwork.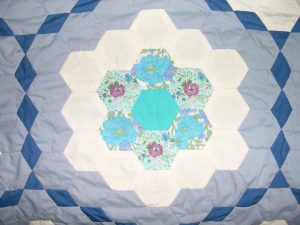 Patchwork tended to be Mosaic (an allover design which tessellates together, such as
this hexagon  coverlet
, or Frame quilts (similar to Medallion quilts) such as the
Dorset Frame Coverlet
, where a succession of pieced borders surround a central block.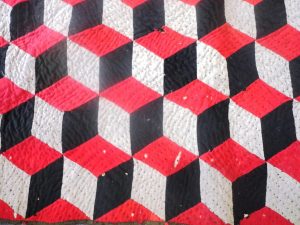 Mosaic patchwork may be made with a single shape, such as a diamond, square, equilateral triangle or hexagon.
Many designs however, use more than one shape to form a more complex design, such as the diamonds, rectangles and triangles in this amazing miniature
Silk Ribbon patchwork.
Straight seams are the most common, but curved seams are known too, such as in this "
Rob Peter to Pay Paul
" design
However, many British quilts were not pieced from many small scraps, but used the quilting stitch alone to create the design on Wholecloth or Strippy quilts.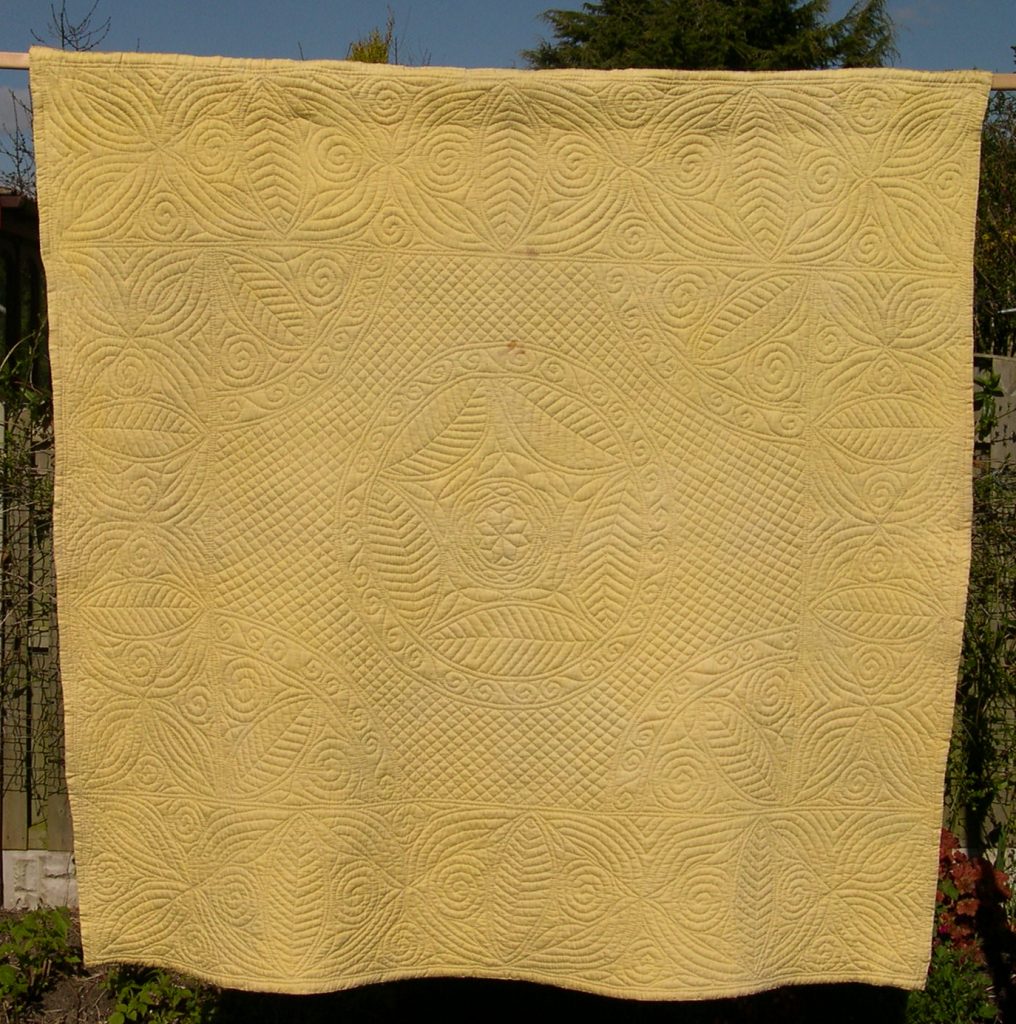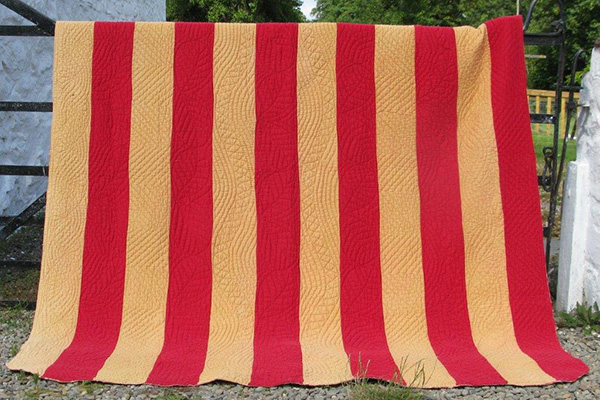 Click on the quilts to go direct to more information and photographs of these beautiful examples in my collection.
Click here to see more Wholecloth Quilts
Or here to see more Strippy Quilts
A type of quilting rarely done now is corded quilting.
Click to see a beautiful 18th century example with an intriguing design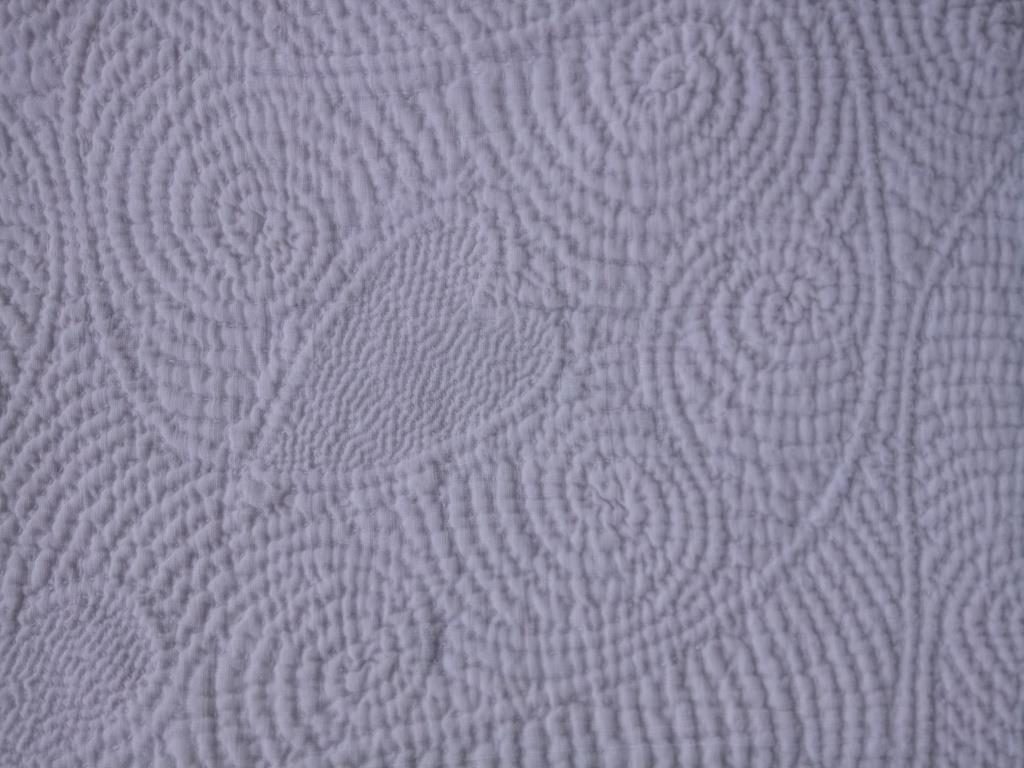 I am gradually adding more pages about the many antique quilts I own. If you would like to be kept in touch when other quilts come on line, then why not sign up for my occasional Newsletter (see link in Menu on left)?
If you are interested in the heritage of British quilting, then why not look at the extensive collection owned by the Quilters Guild of the British Isles?
For those particularly interested in studying more, the British Quilt Study Group is to be recommended.