It is notoriously difficult to make quilting designs on borders sweep beautifully around the corner.
I have researched how quilters in the past approached corner designs, and found that they had other tactics which were used far more often.
Some of my quilts already have dedicated webpages with plenty of photos: look at the Pink & Gold Welsh wholecloth which dates from about 1900, the Welsh cotton wholecloth quilt by Q. L. Jones probably dating from the late nineteenth century or the Green & Gold Welsh wholecloth dating from early twentieth century.
Other pages are not yet ready, so here are a couple of taster pictures – more will be uploaded soon.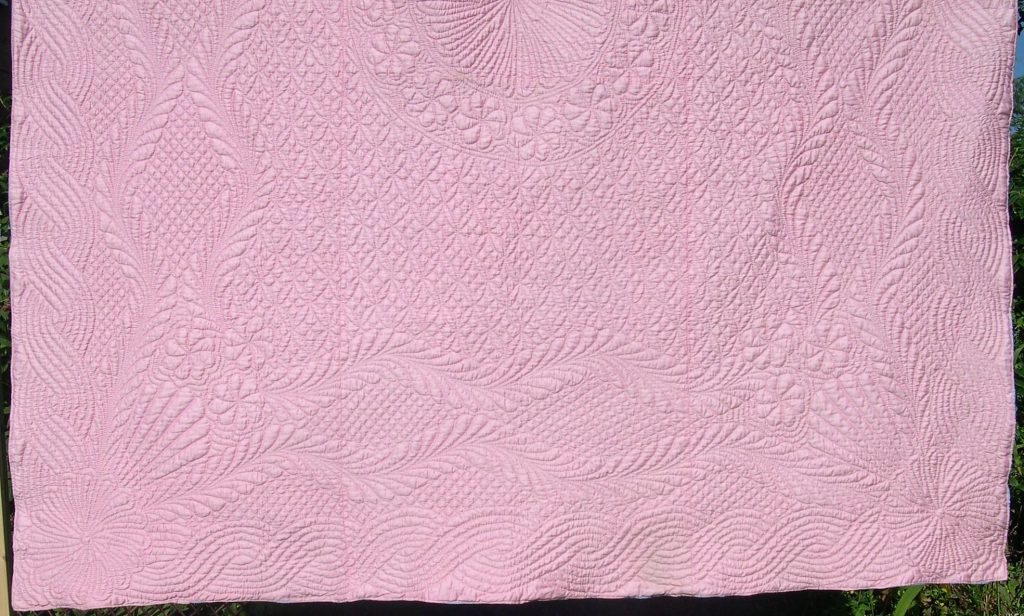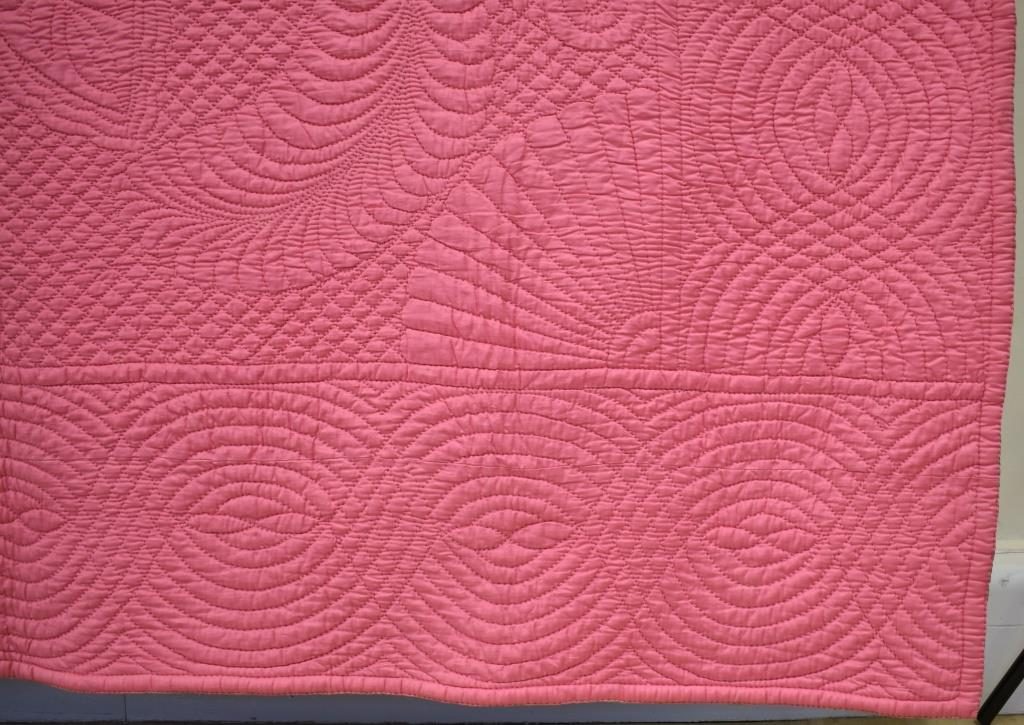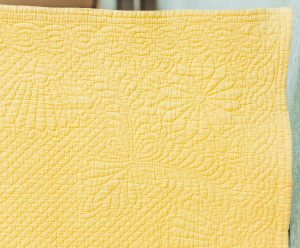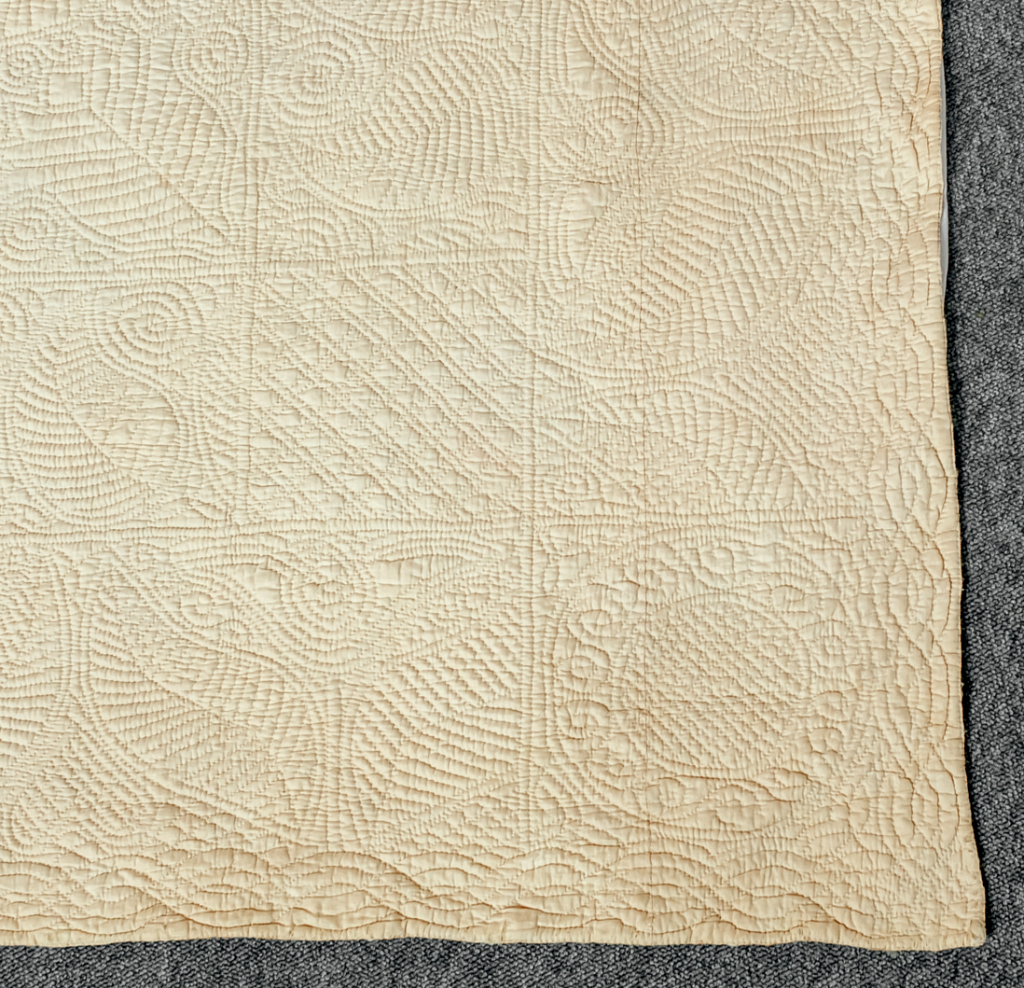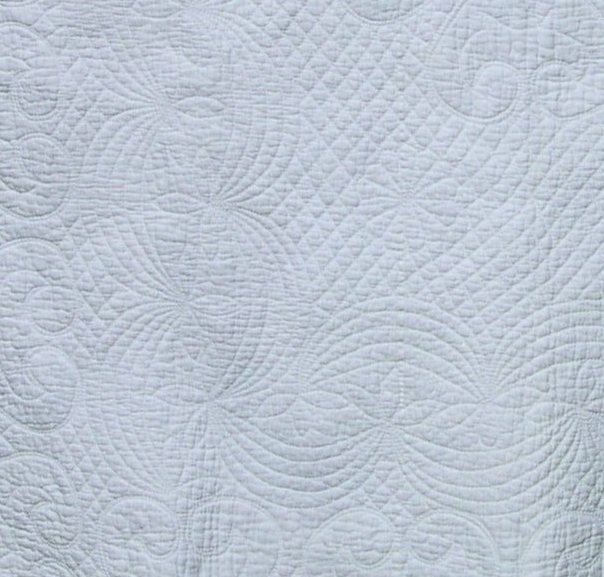 This research was assisted by the award of the Amy Emms bursary, which I received from the Quilters Guild in 2016.
I will be putting full details here soon, but for now, if you would like to download the article from The Quilter Winter 2017 Issue 153  then click here
Click to go to other pages with pictures of