This popular design is made up of individual units which can hold cards.
Strung across a wall, or over a door, they are colourful decorations in their own right, but have the added bonus of being useful.
You can buy the download pattern from my online Shop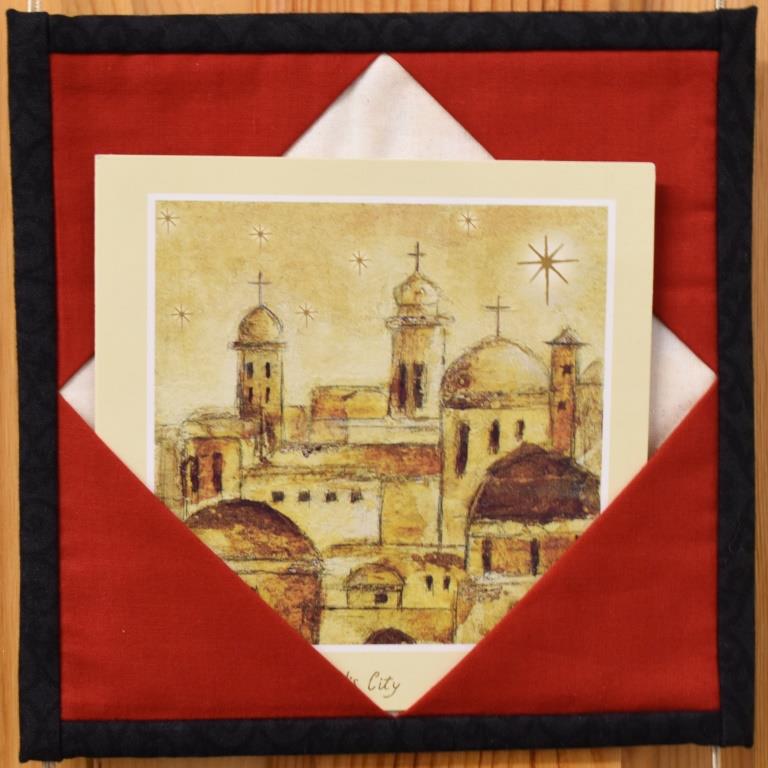 This short video shows how this project can be used:
The corner triangles are in fact folded pockets, into which a card can be slipped.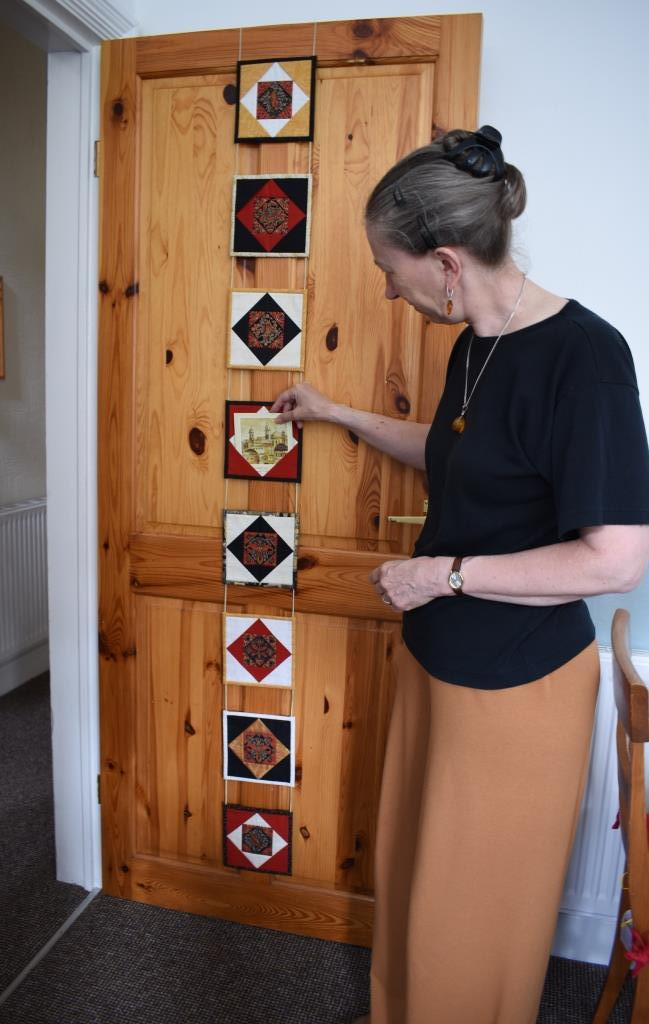 A cord is trapped within the final binding – if this is trapped in the side binding, the units can hang over both sides of a door.
However, if this is done in the top binding, the bunting can be hung across a wall.

The project can be varied in a number of other ways:
the number of bunting units can be adjusted to fit your wall.
they can be made in a set of coordinated fabrics, or made from left over scraps from other projects
The central square is the right size to use the small 3″ fabric panels that can be bought.
The assembly of each unit is done using a "Quilt-as-you-Go" method, so this is a project which can be completed in quite a short time – and if you don't quite finish all the units you had originally intended, you could always make a few more next year!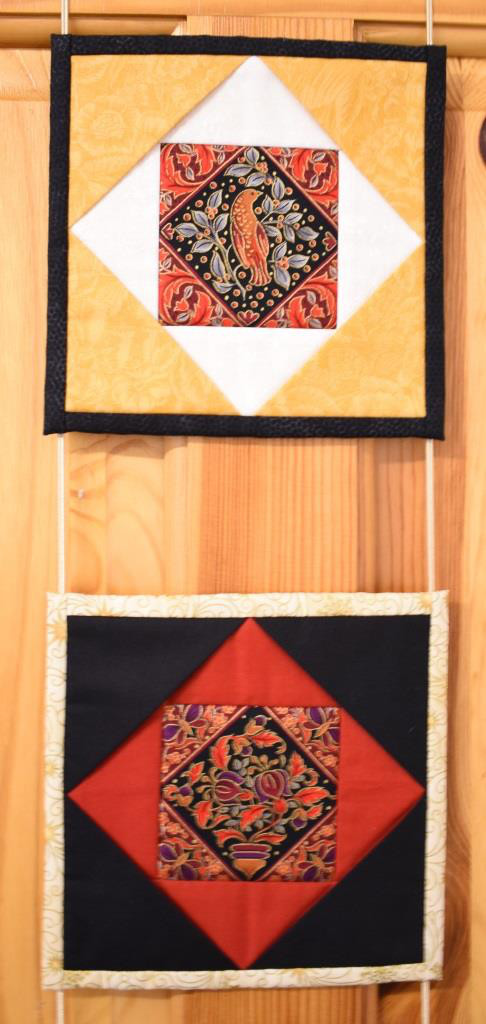 The central square can be replaced with lettering, selected to suit the celebration, such as "Congratulations" or "50 Happy Years".
Or, you could personalise it with someone's name.
The lettering is included in the similar Birthday Bunting pattern

The download patterns can be bought from my online Shop for £8 each:
If you receive cards of various sizes, you might also like to look at the Multisize Bunting


Back to My Designs