This quilt is typical of many made in the North East of England in the first half of the twentieth century.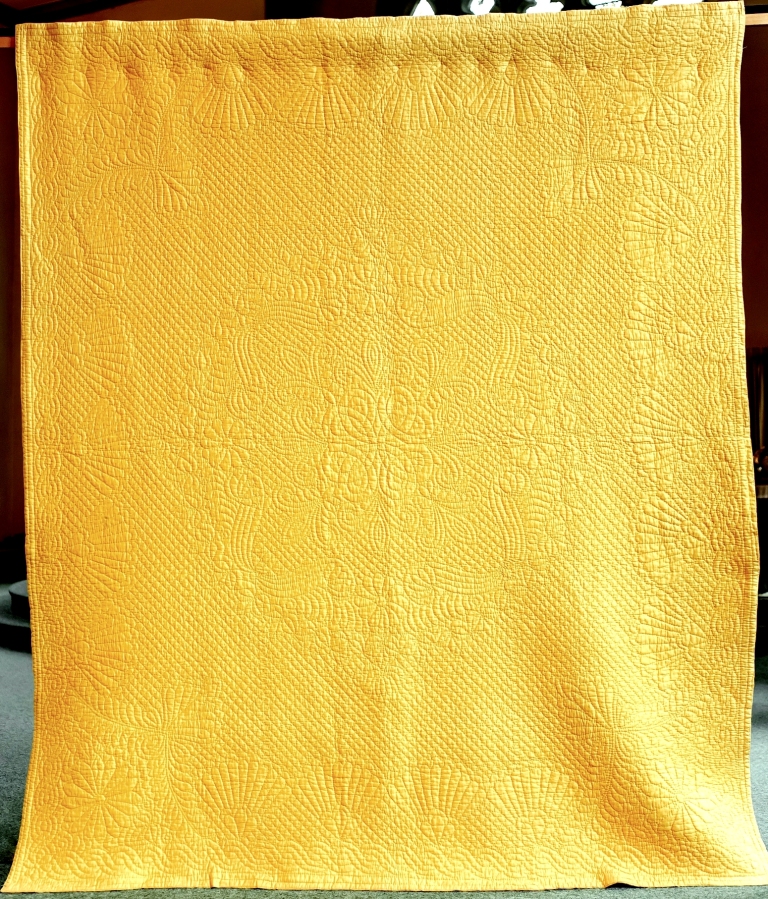 It is made of cotton sateen fabric, which is a bright clear yellow on one side, and a paler yellow on the other (note that the colour on the close-ups is closer to the original than the photo of the whole quilt, where the colour has been adjusted a little to show the design more clearly)
Overall design
A large central area is surrounded by two borders, but unlike Welsh quilts, there are no straight dividing lines, allowing the various different designs to flow into each other.
More photographs of the quilting designs will be uploaded shortly.