Striped fabrics can add extra "zing" to a quilt, but have a reputation for being "difficult". With care and planning however, fantastic results are possible.
I love using stripes, and have developed various techniques to avoid the pitfalls. A number of my projects now include additional instructions on how to use striped fabrics successfully. Look in my online Shop for a Techniques pack on Success with Stripes.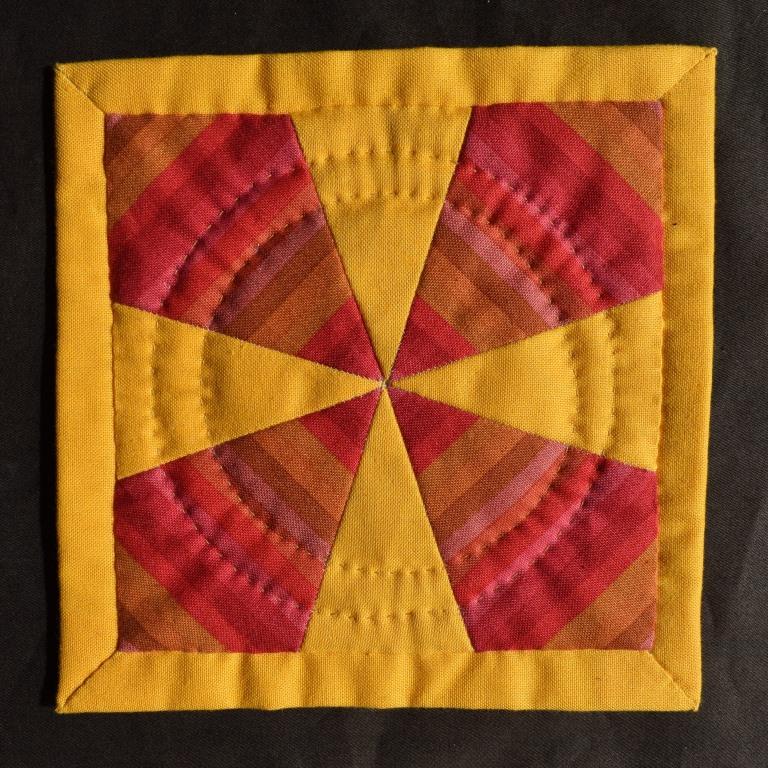 A good place to start would be the Swirling Stripes Mug Rug. The careful positioning of the stripes gives this fantastic "vortex" effect – but as the stripes don't meet, there is no matching involved.
Another good project which doesn't involve matching is the Multisize Bunting.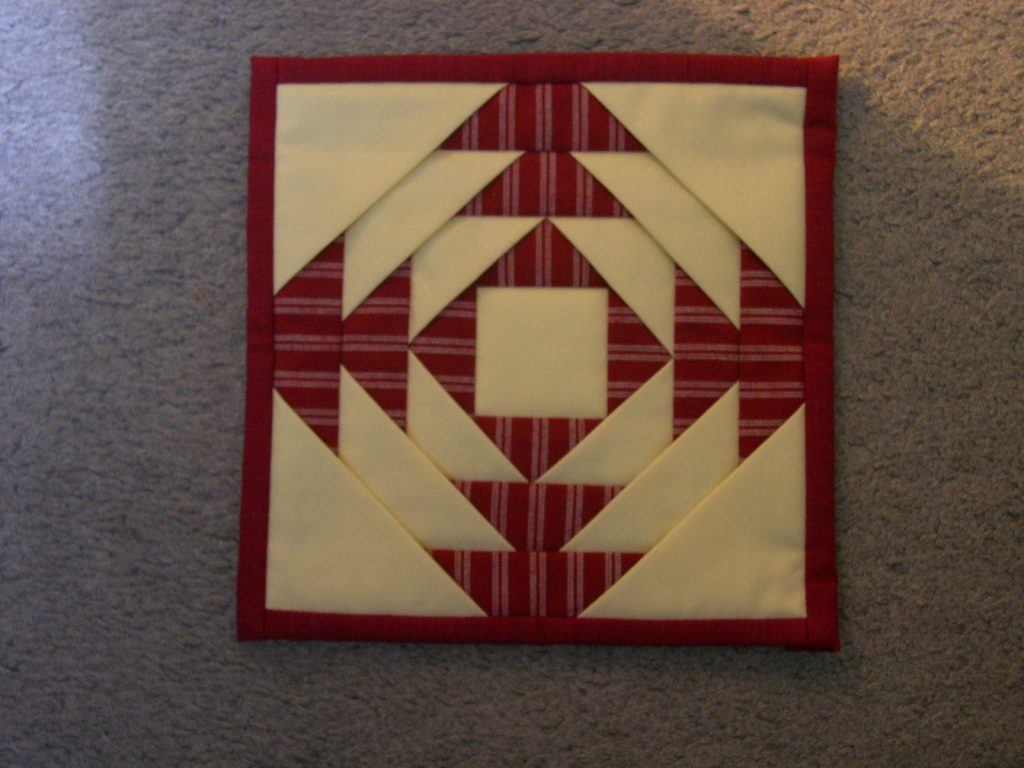 Cutting the striped fabric carefully means that the stripes line up on every round of this adapted Pineapple Log Cabin project.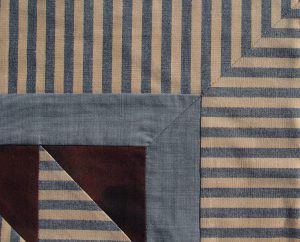 If you are ready to try matching the stripes, a classic place to use them effectively is for a border. If you can mitre the corners, so that the stripes match properly, it will mark you out as a real achiever. Learn how to do it successfully by looking at the Mitred Corners page in the Techniques section.
Ready for a real challenge?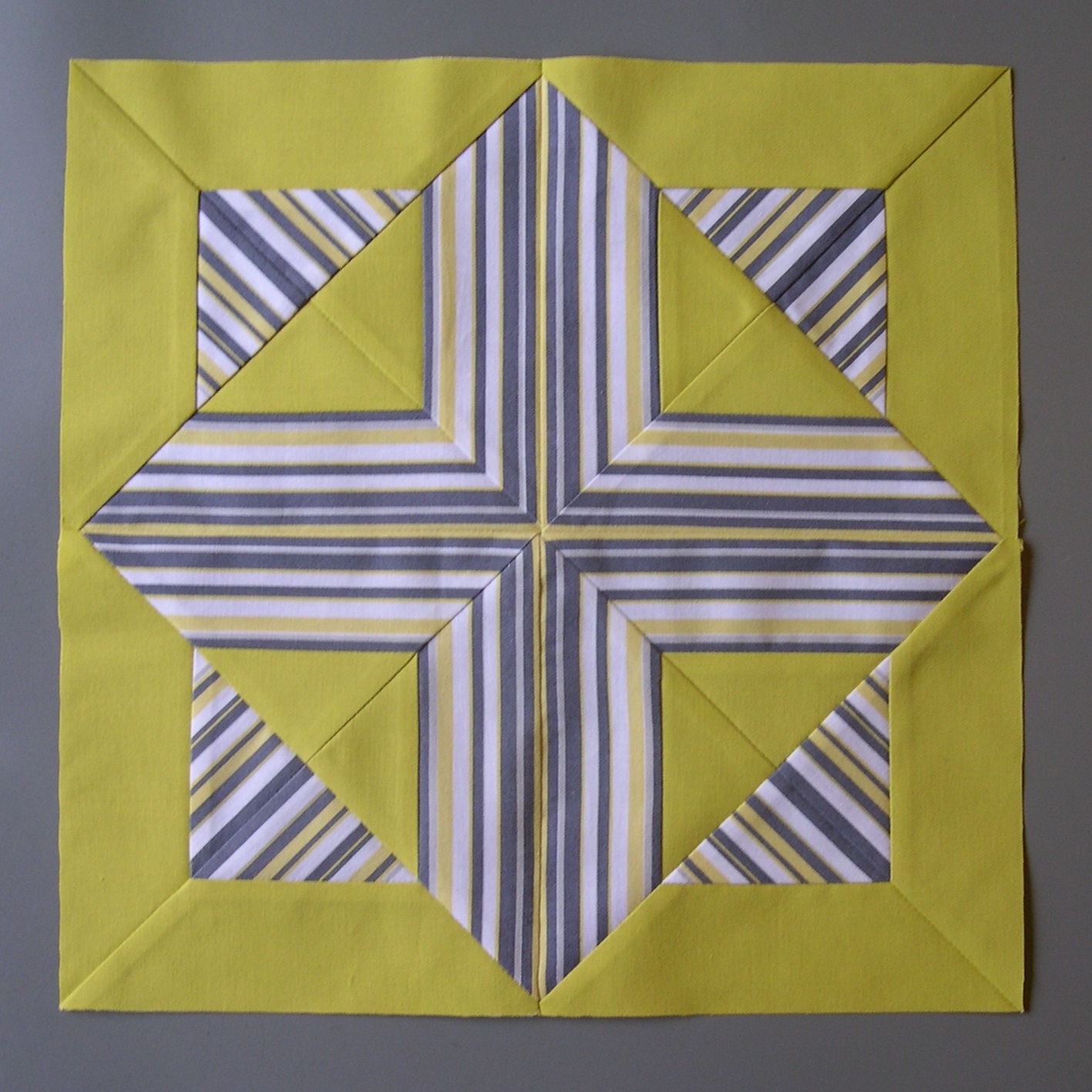 This beautiful Easter Morning block uses a striped fabric to its best advantage. The step by step instructions in the pattern will teach you how to select the most effective portion of the fabric using a mirror and a mask, and then how to stitch the sections together to really achieve "Success with Stripes".
Click to see other Technique pages, or to see more of My Designs
Or, browse in my online Shop