This little coverlet is typical of the patchwork made in late Victorian times, when cheaper production costs of spinning, weaving and printing cotton fabric had brought an enormous variety of colours and patterns within reach of ordinary people.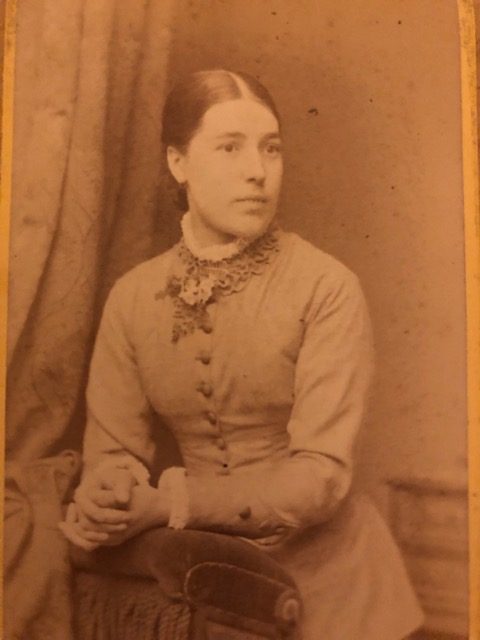 The coverlet was made by Eliza Lavinia Parkin (nee Parkinson) (1855 – 1944) who was always known as Lavinia.
The daughter of a farm labourer, she married Joshua Parkin, a guard on the railways in Hull in 1887. As their first child, Emily was born in 1889, it is likely that it was made for her.
The patchwork has been done using the mosaic piecing technique (also known as "English paper piecing"). Many different fabrics are included in the small hexagons, and these have been carefully arranged in concentric rings of alternating dark and light colours.
Note that the shapes are not regular hexagons, but are "long" hexagons.
As is common with many other patchworks of the same period, the predominant colour is lavender. In earlier years, indigo had been the cheap "go-to" dye to print cotton fabrics for the working class, although dyers had been able to produce some more expensive purples using an iron mordant with the natural dyestuff, madder. As chemists improved the process to produce a colourfast purple, which could be printed economically using engraved cylinders this rapidly overtook the dark blue from 1840s onwards.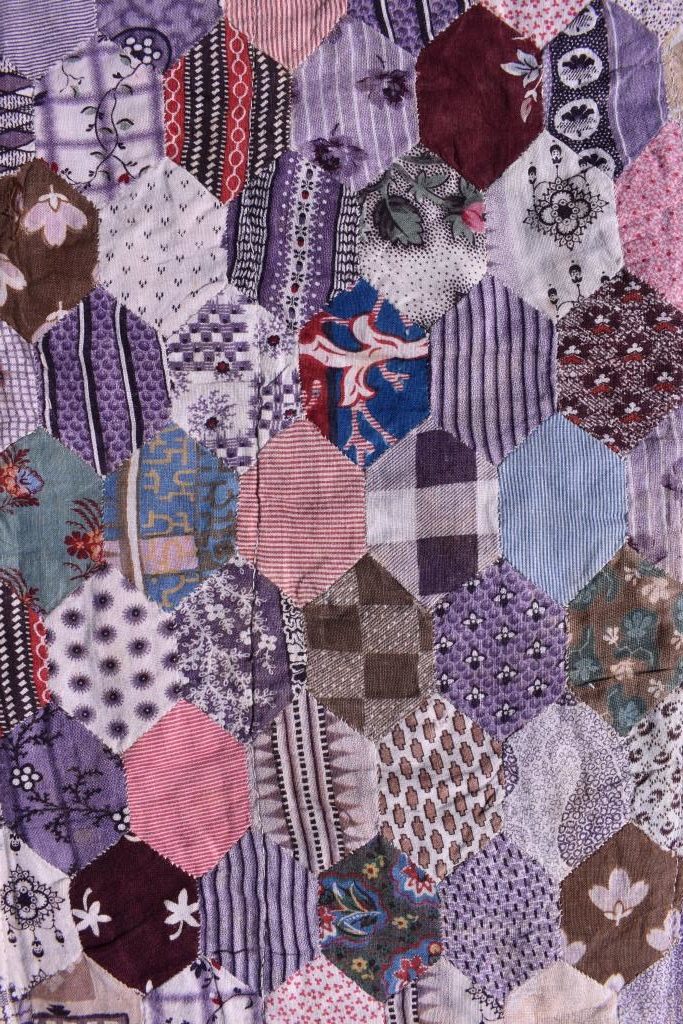 The advances in technology meant that it was easy to print figures (motifs) on top of a textured ground. Red was sometimes used as an accent colour from about 1849.
At two of the edges, the hexagons are appliqued onto a strip of plain Turkey red twill – another fabric which had a big impact on late nineteenth century quilts, such as the Red & White Strippy quilt.
The back of the coverlet is more simply pieced in strips.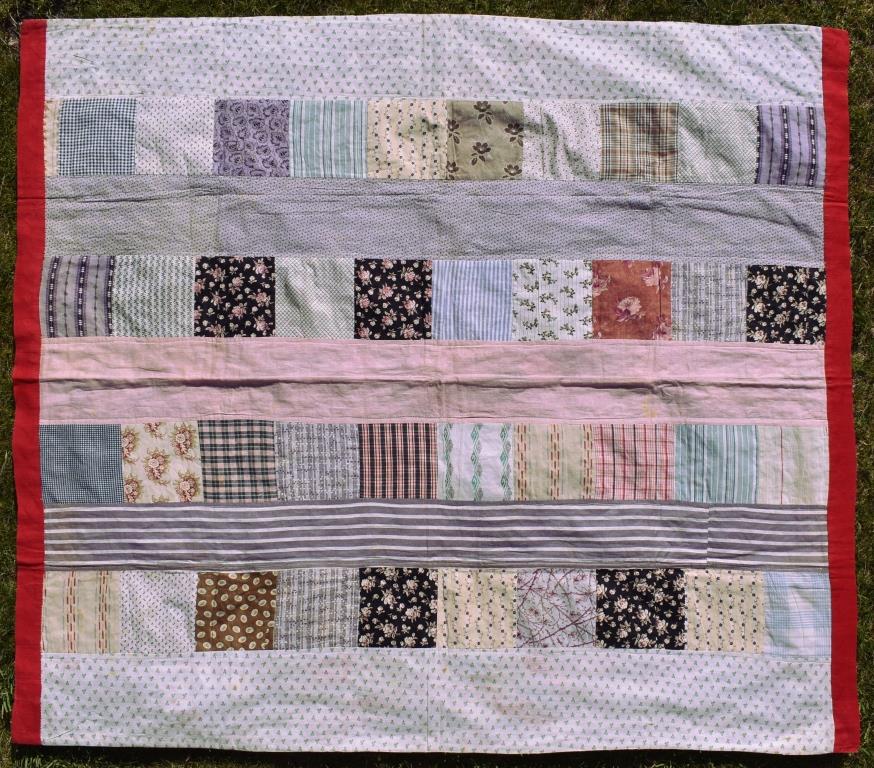 Each of the long strips is outline quilted by machine.
Click the link to see other examples of antique mosaic patchwork