Want to get better results?
Whether you have started patchwork & quilting recently, or have been making projects for many years, sometimes things don't turn out how you had hoped.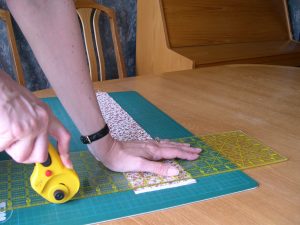 Start by making sure that you can use a rotary cutter to cut strips and squares accurately – this guidance is available as a free download.
How can you pick fabrics that will work well together?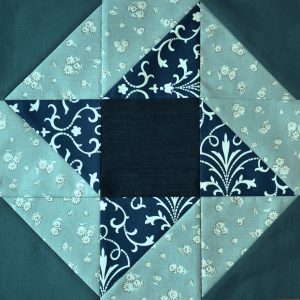 The Colour & Contrast page will show you the key features to look for (or avoid!) and there is a free download in my online Shop too.
Selecting fabrics for Scrap Quilts is covered too.
Have a look at the Patchwork (machine-stitched) pages where you will find videos, guidance and tips to improve your basic technique in many other areas.
Struggling to achieve perfect points is a common frustration.
Click on the links to take you to my technique "Pressing for Perfect Points: vertical & horizontal seams" and "Pressing for Perfect Points: diagonal seams"
Learn how a little pre-planning and care can lead to results that you will be delighted with, such as this Catherine Wheel hanging – the pattern for this is available from my online Shop.
Click on the "Double Cat" image to get started with a free download pattern which includes all of my favourite tips:
Stripes are a particular speciality of mine – you can now discover how to use them in a perfectly
Mitred Corner
, but more techniques will be coming soon.