Strippy quilts were very popular in the late nineteenth and early twentieth centuries, particularly in the North East of England, as they were quick and easy to make.
Made from two alternating fabrics (usually plain), the designs were simply stitched along the strips, requiring little planning.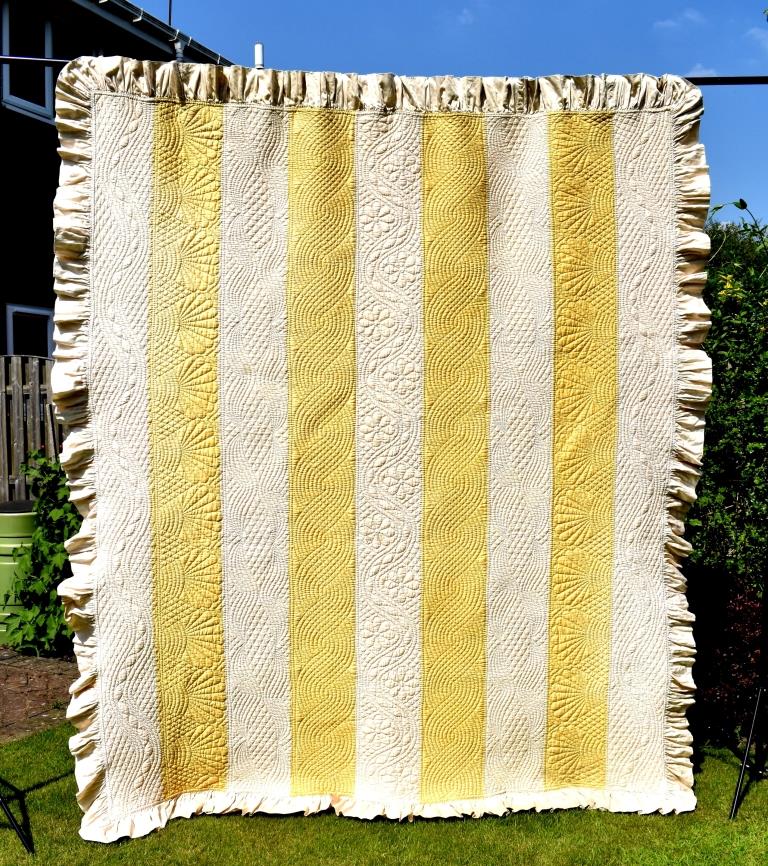 Typical designs included cables, running feathers, "worms", bellows and linked circles.
In contrast, Welsh strippy quilts were quilted across the entire quilt in the same framed designs found on their wholecloth quilts, with no relation to the pieced strips at all. Click to see more about the Welsh double-sided Strippy quilt shown below:
Click on the images above or below to go to separate pages about these examples from my collection, with close-up photos, and more details. The pink and cream one is very typical of those made in the 1920s/1930s, while the Turkey red and white one (which has some beautiful and unusual quilting patterns) and the Turkey red and Sand one are probably a little earlier.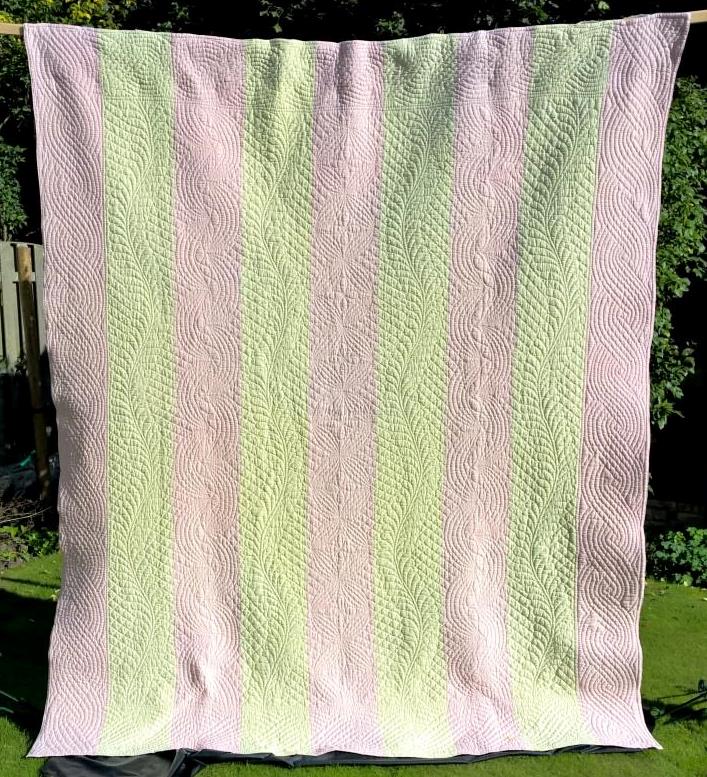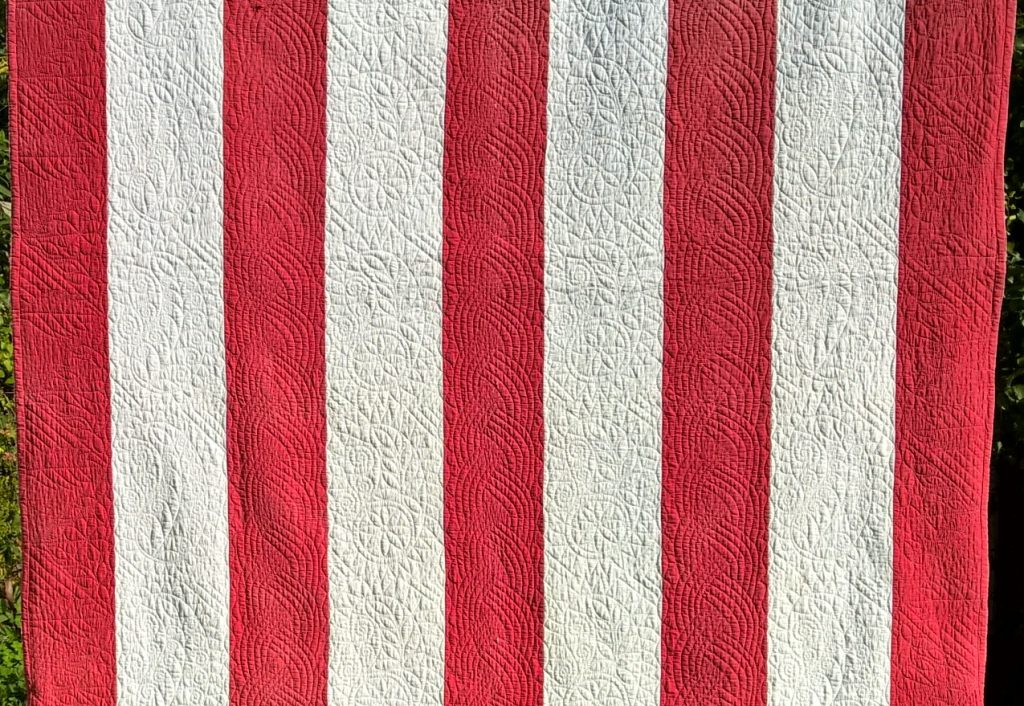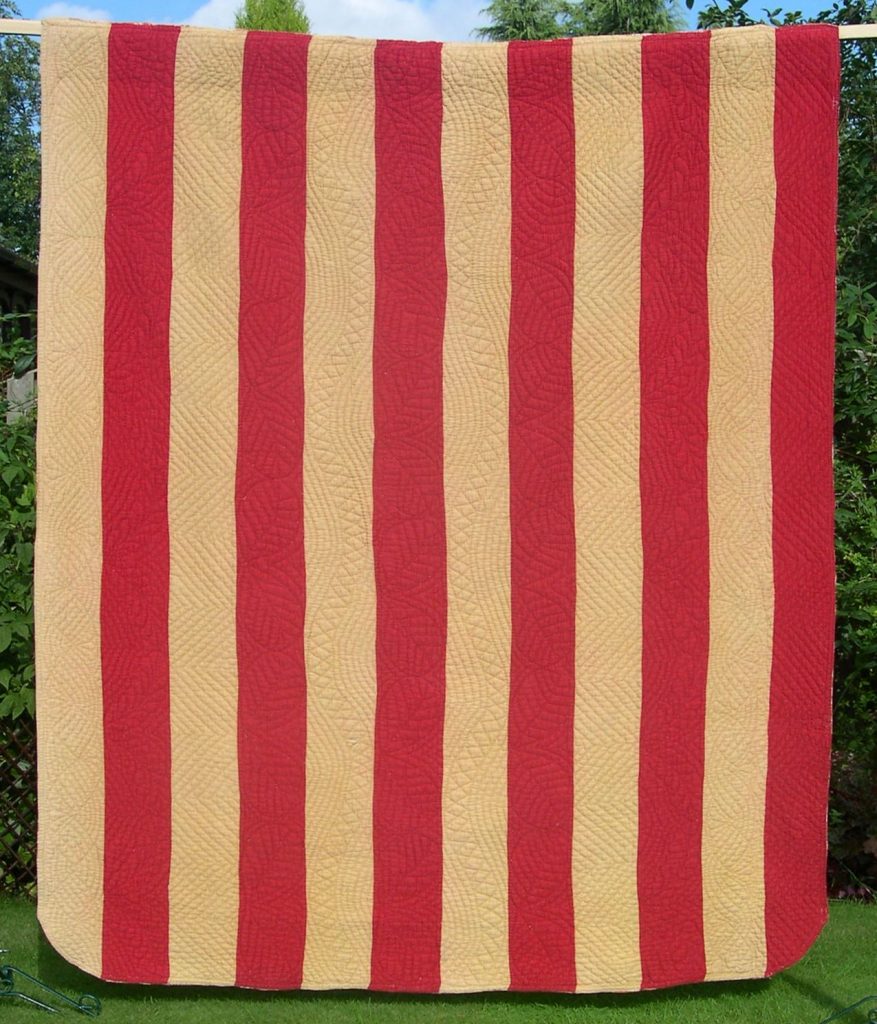 The quilt below is an example of a pieced Strippy quilt: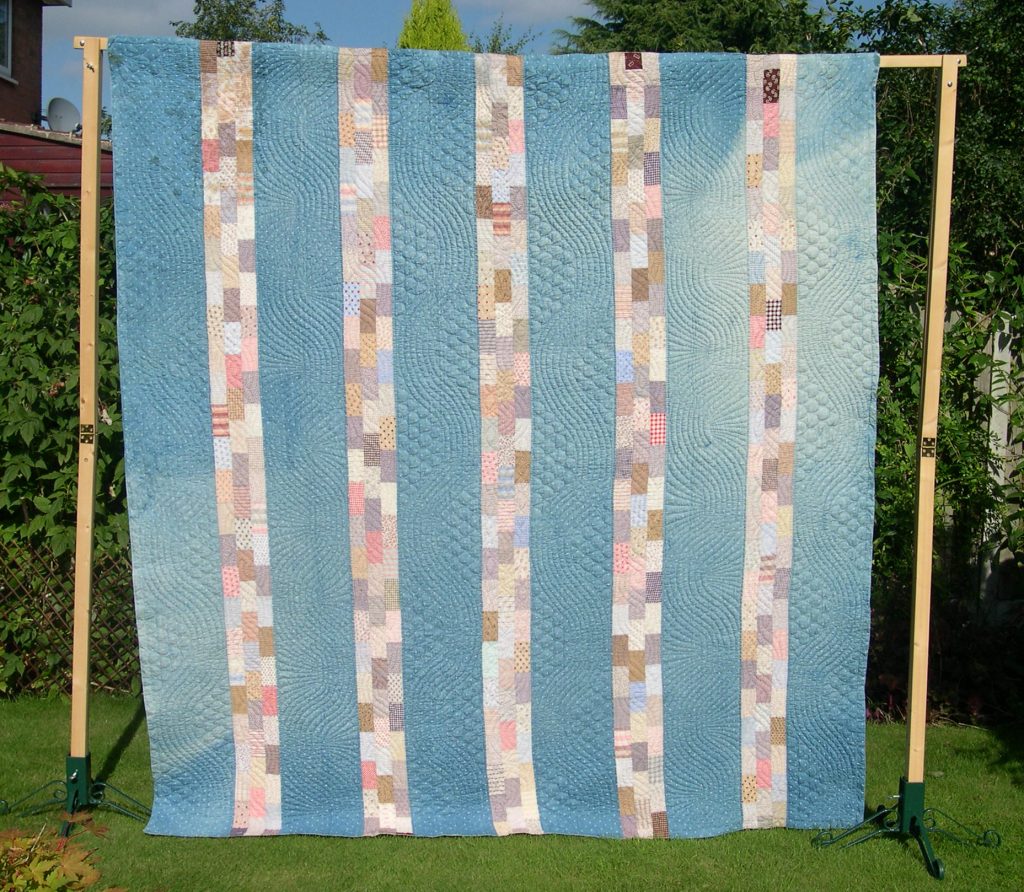 To see other styles of traditional British quilts, click on the links:
If you are interested in seeing more historic British quilts, then click here to go to the collection of the Quilters Guild of the British Isles
If you would like to know more about how hand-quilting is done, click to go to the Quilting page in the Techniques section.