This Strippy Quilt is unusual as it is double-sided.
Both sides have the same deep beige/magnolia fabric, but on one side it is paired with yellow, and on the other it is paired with shell pink.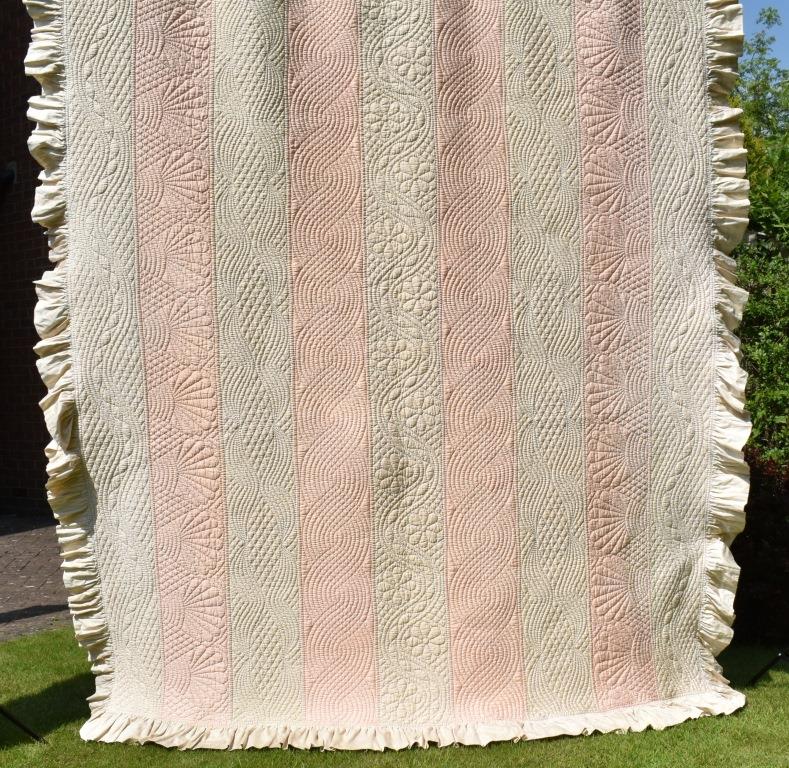 It probably dates from the 1920s, as this is the period when frills were very popular on quilts.
The quilting designs run straight down the strips, as was usual for quilts made in the North East of England. The designs are nicely planned and executed.
Both the central design and the outermost strips feature  a pattern known as "worm and spectacles" – a waving pair of lines filled with a chain of ovals. However, the curve is much tighter for the central design, making room for flowers in the spaces.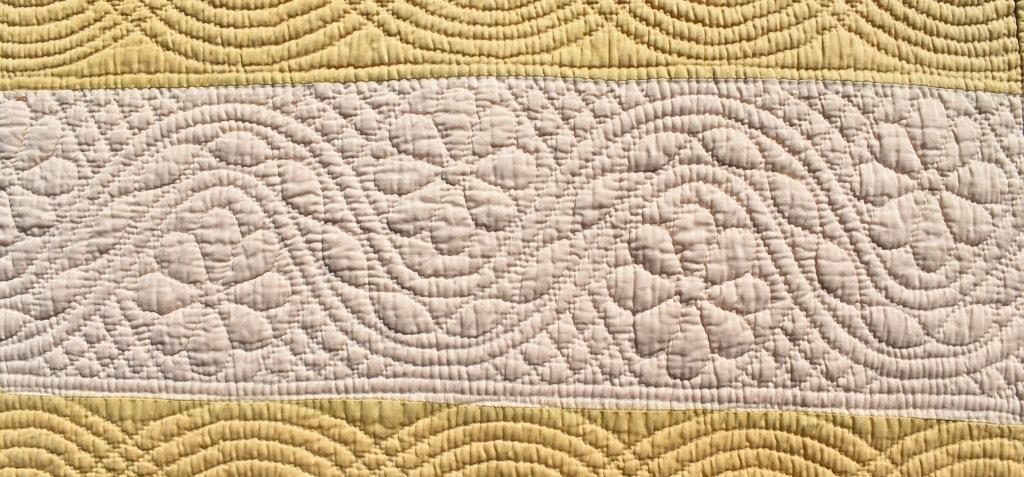 On the outer strips, the space left between the longer, gentler curves is simply filled with a square diamond filling. This is a more typical shape for the "worm and spectacles design.