I love traditional style patchwork and quilting – designing and making things myself, as well as enjoying antique quilts made by others.
Look at the menu on the left or click for
Latest News: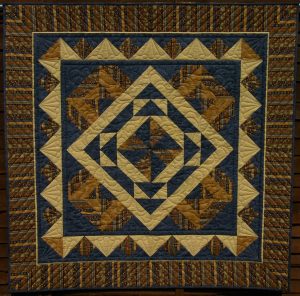 How would you like a few days away in a comfortable hotel making this Roman Pavement lap quilt/wall hanging?
Techniques include perfect points, mitred corners and pieced borders.
I will be teaching a three day residential workshop in November at the Royal Hotel in Bridlington, home of Quilt Sandwich. Click to download a leaflet: Bridlington retreat details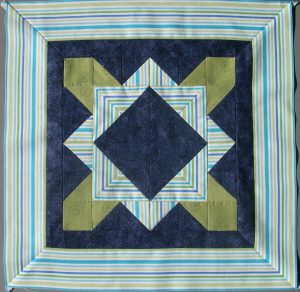 Would you like to stitch borders with perfectly mitred corners?
There is now a new page about Mitred Corners  in the Techniques section of this website.
It includes plenty of photographs, and guidance on how to cut and stitch striped or plaid fabrics for spectacular corners.
Perfect Points
Everyone wants to know how to get Perfect Points on their patchwork, and the techniques that I have developed to achieve this have been some of the most popular features of my talks and workshops.
I have now made two little videos to show how this is done:

It really works! If you would like to try this, why not download this free worksheet giving instructions for two blocks?
All of the patterns on sale in my online Shop have the best pressing directions already worked out for you, so that you can just go ahead and enjoy getting results that you can be really proud of.
Or, if you would like to know how to work this out for yourself, go to the Pressing for Perfect Points page in the Techniques section of the website, where there is a second video and a free download of the key points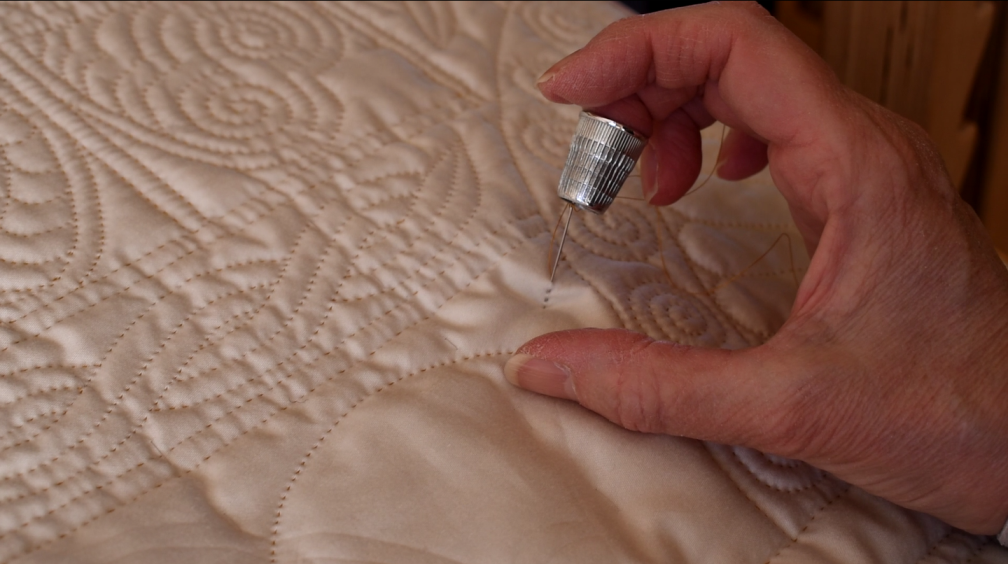 I love hand quilting, particularly traditional designs.
If you would like some tips on using the rocking stitch  have a look at the
Quilting page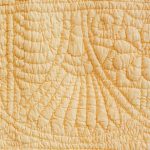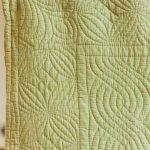 I have quite a collection of antique wholecloth quilts, and have recently added pages with details of two more Welsh quilts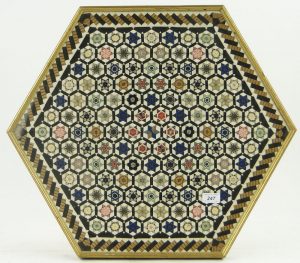 For a jaw-dropping piece of antique patchwork, click to look at the Silk Ribbon Patchwork.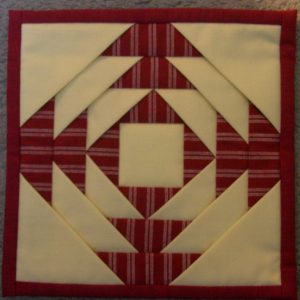 My other great love is using striped fabrics in my quilts, and working out how to select and cut the fabric so that everything matches up perfectly. I haven't had time to write about this much on the website yet – but if you want to try using stripes in a useful project that does not require matching, why not have a look at the Multisize Bunting?
There are now over 30 pages of quilts and techniques on this website, so keep exploring. More are still being developed, so come back soon for even more content. Why not sign up to
my newsletter
to be notified when new content is added?