"Half-square triangles" are a standard small unit which occurs frequently in patchwork.
Instead of cutting out two triangles, it is quicker and more accurate to make two at a time from squares, using a "quick-piecing" technique.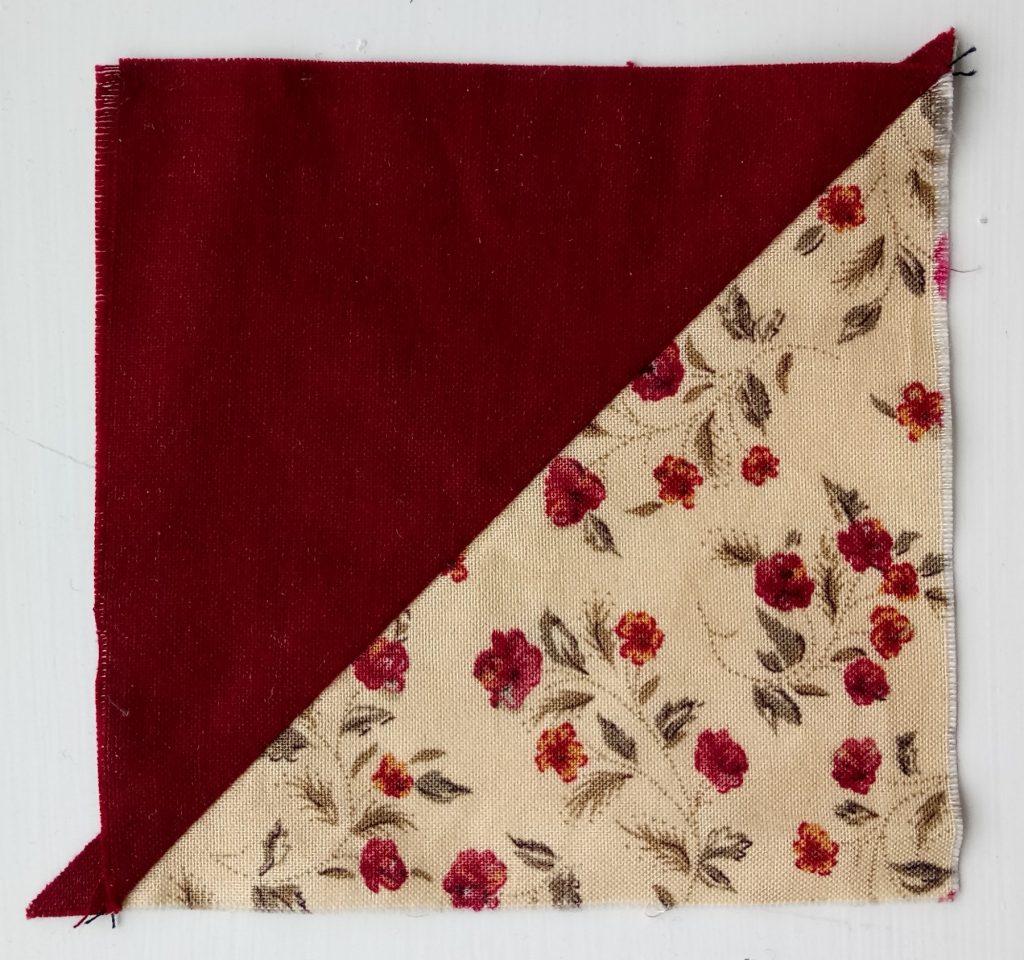 Look at the video below to see how this is done.
Many different blocks can be made either just using these useful little units, or by combining them with other units such as squares: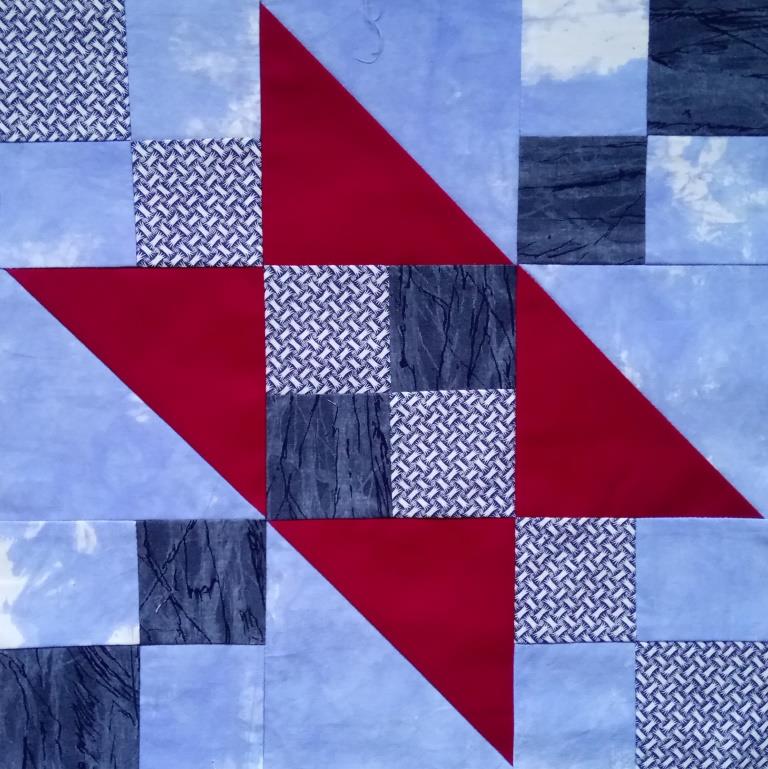 Why not try this technique out by making a Double Cat block – click here for a free download pattern
There is another short video showing a good tip for pressing half-square triangles without distortion.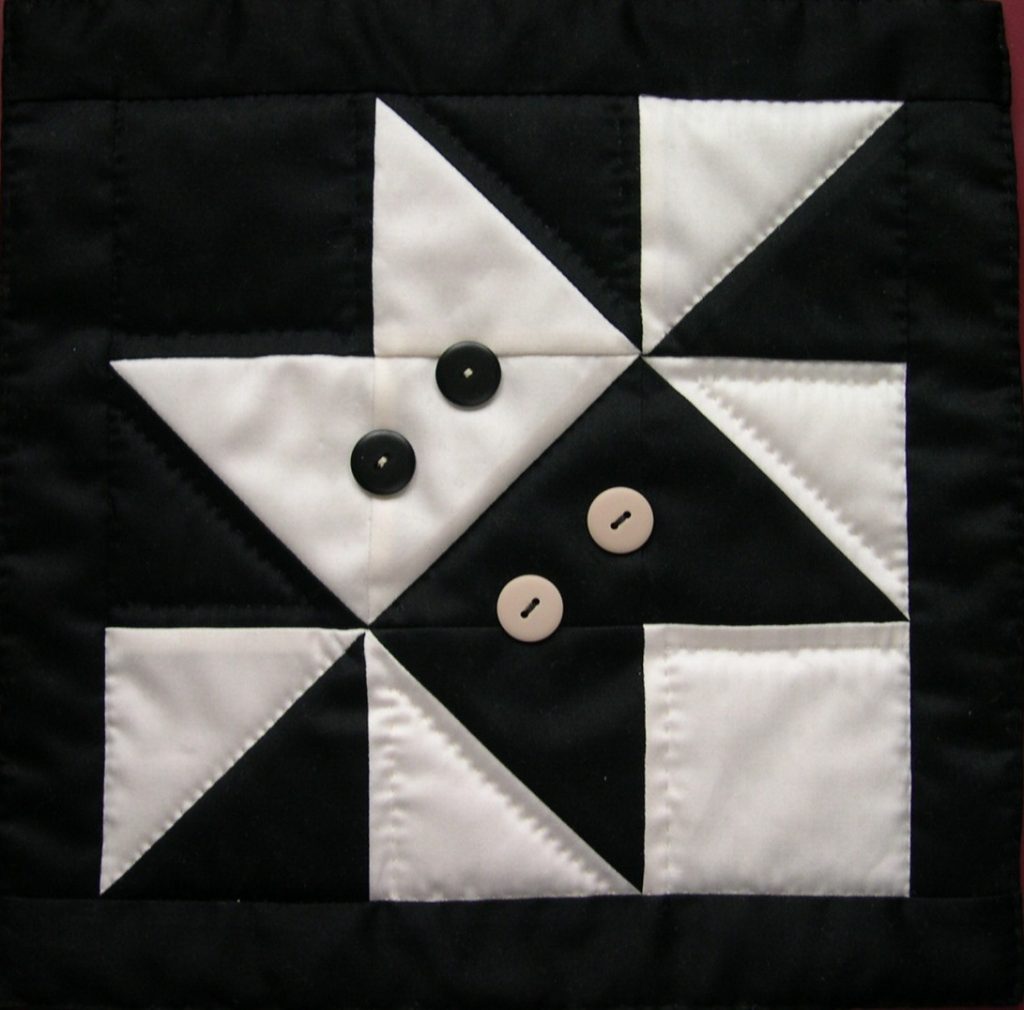 There are plenty of projects which include half-square triangles.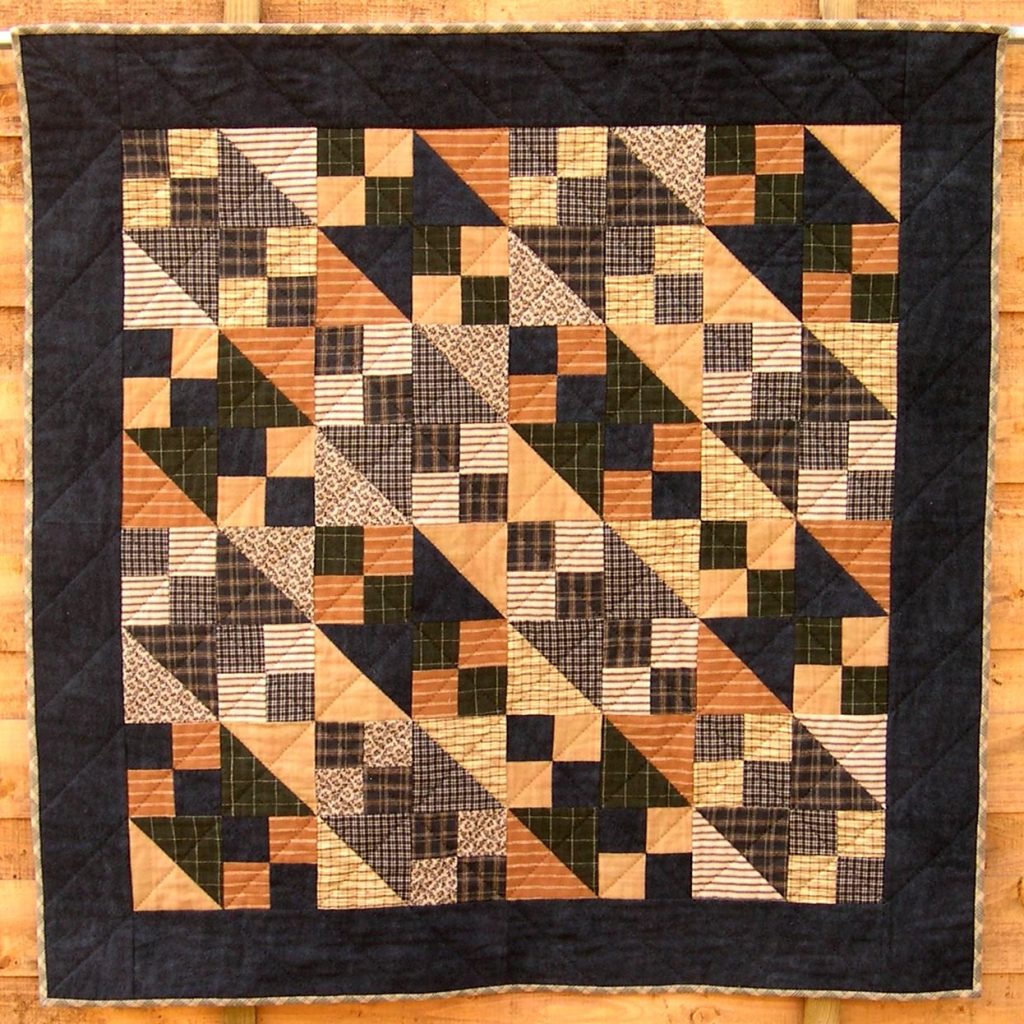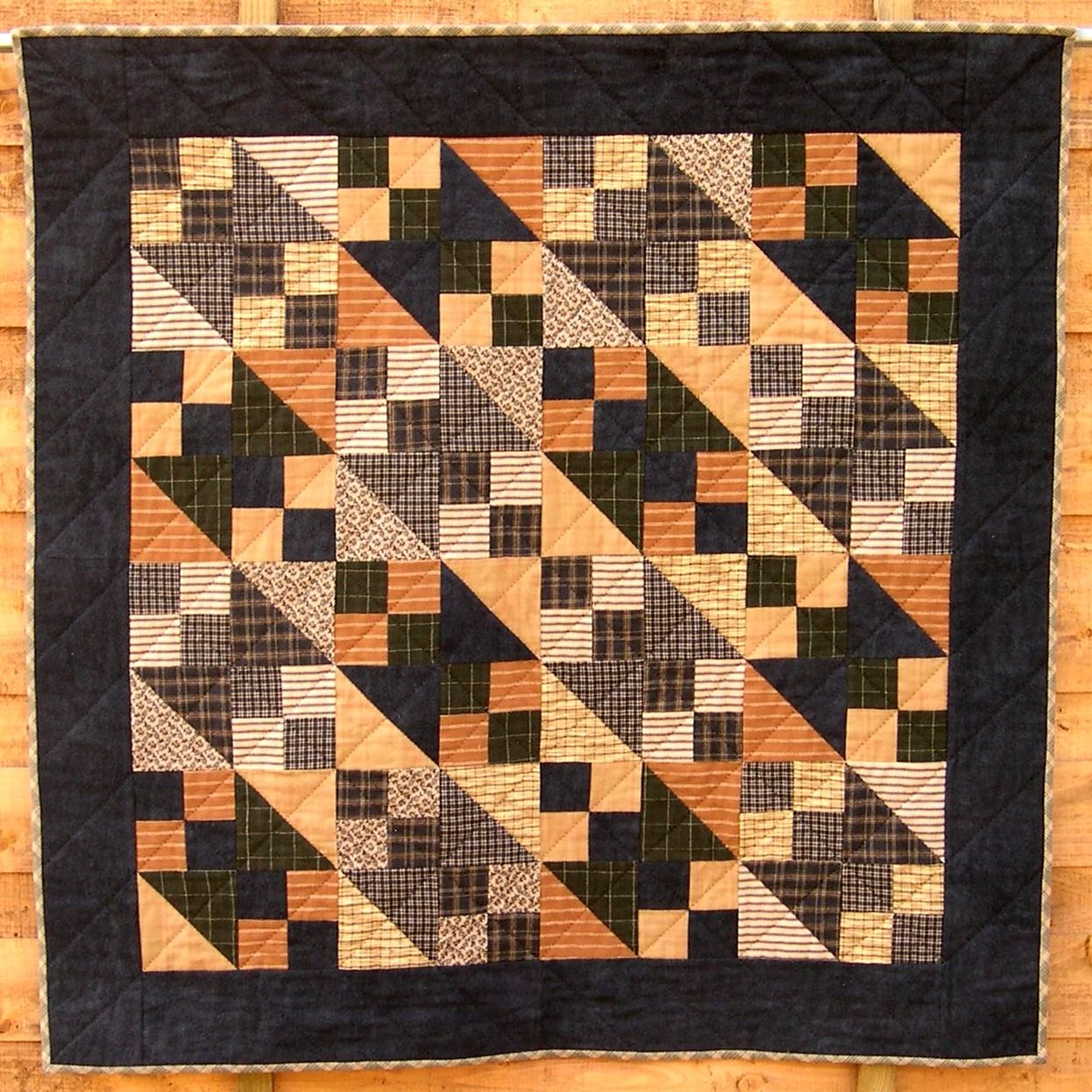 Calculating sizes for your own projects
It is easy to calculate the size of squares that you need to cut.
Simply add 7/8″ to the finished size required. This works with all sizes!
e.g. to make two half square triangles that will make a four inch unit when stitched into a block, cut a square of each colour which measures 4 7/8″, and quick-piece as shown in the video.
Pieced Borders
Half square triangle units are also useful for pieced borders, either on a single block like this, or around a quilt or wallhanging: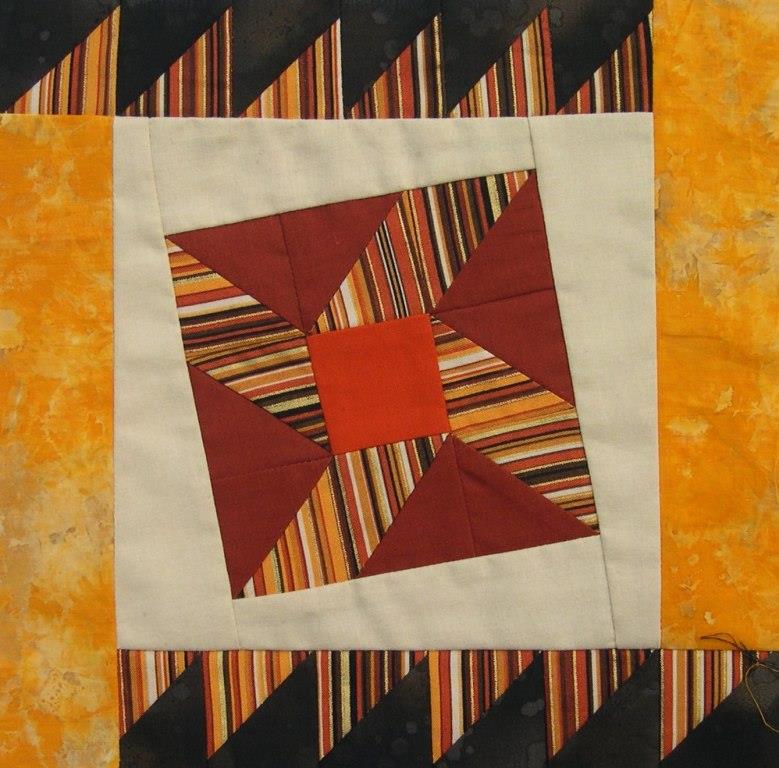 If you would like to try making a small project which includes a pieced border, the download pattern for the Catherine Wheel project shown here is available in my Shop for £8.
Full instructions for making the pieced border fit perfectly are included.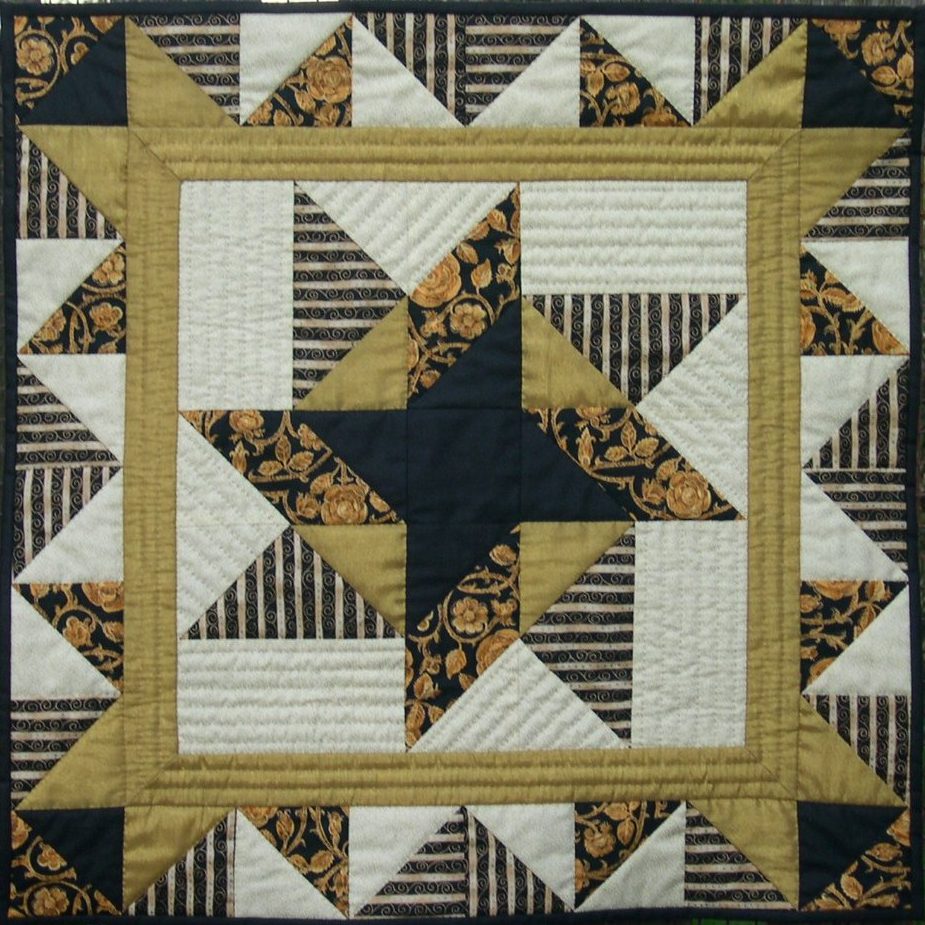 On a larger scale, two rows of half square triangles were used for the inner border of this Solitaire bed quilt: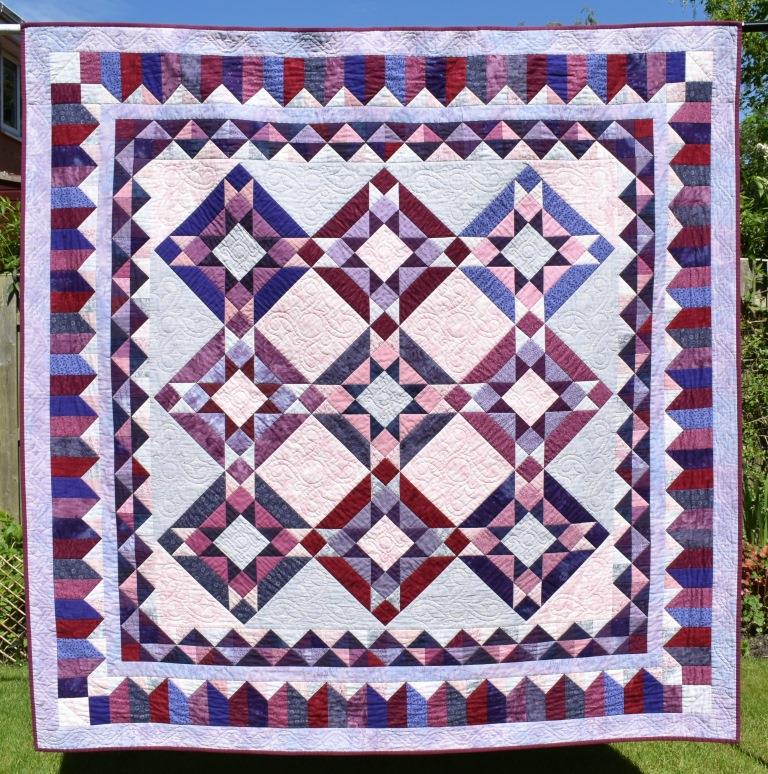 For other tips and guidance, look at the Machine-stitched patchwork page
Choose a project from my Shop – all patterns can be downloaded at a cost of £8, and include plenty of details to help you get really good results.