In Frame quilts, pieced borders (which may be narrow or quite wide) are arranged around a central unit.
A lovely example from end of the eighteenth century is the Dorset Frame Coverlet. Click on the link to see more detailed photos.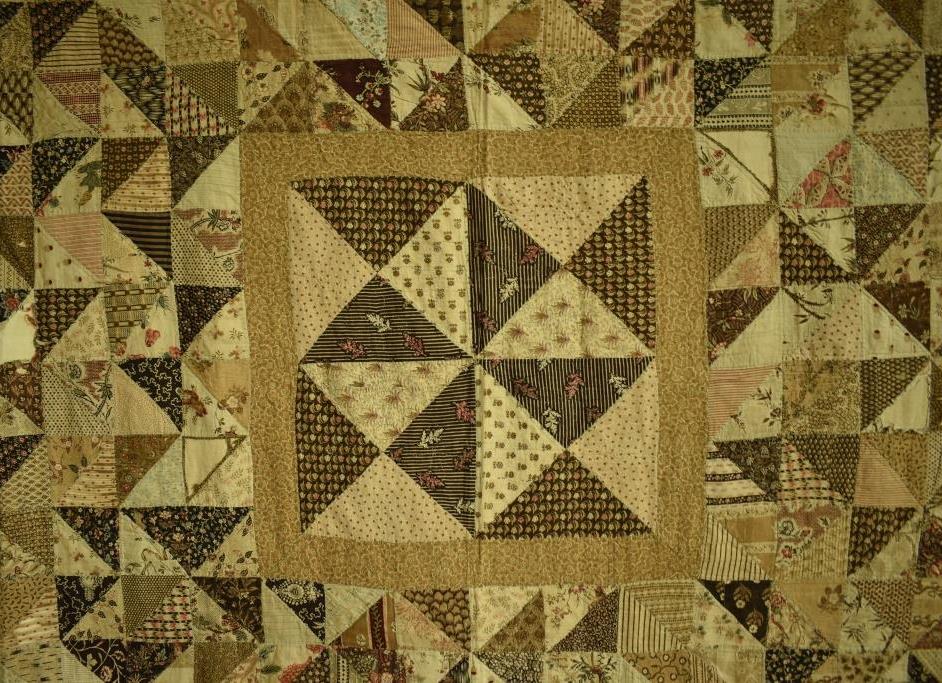 Another one which probably dates from a little later is this rather damaged one with "Puss in the Corner" nine-patch blocks arranged in an Irish Chain around the small central section.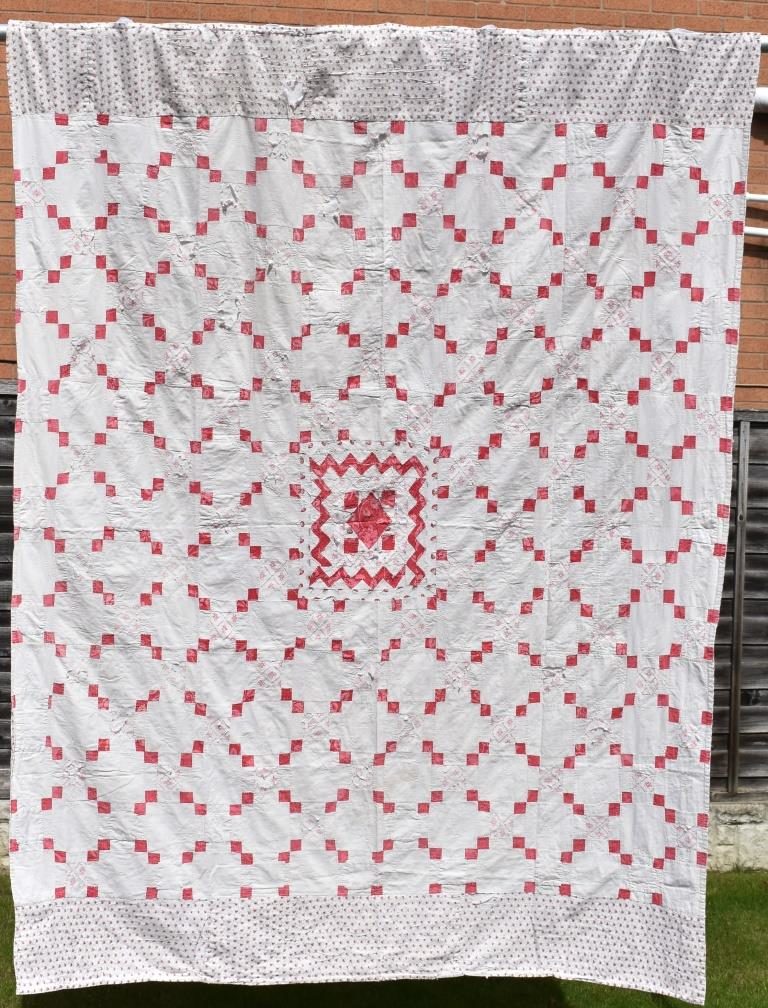 A more recent example is this late Victorian quilt made in Cumbria:
As is typical for many Welsh quilts, the quilting also flows over the patchwork in this pretty example: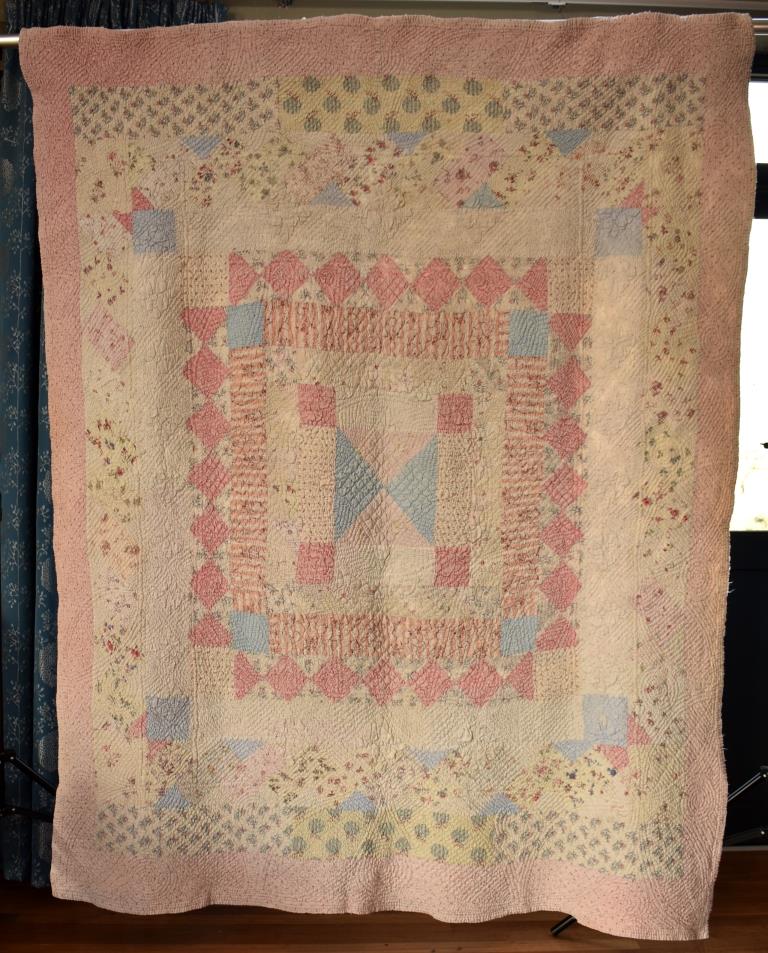 Whereas in this English frame quilt, the quilting patterns follow the borders: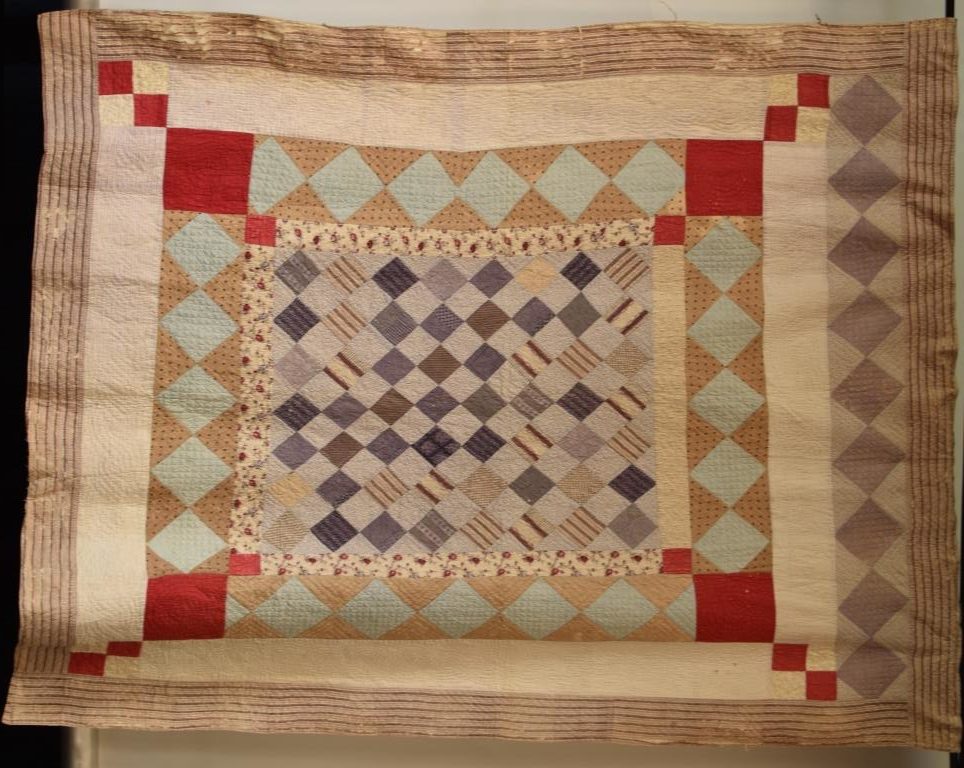 Return to the Antique Quilts page
Or go to Mosaic Patchwork antique quilts