"Quilting" is the stitches through all three layers of a quilt – the top (which may be pieced or wholecloth), the wadding and the backing fabric.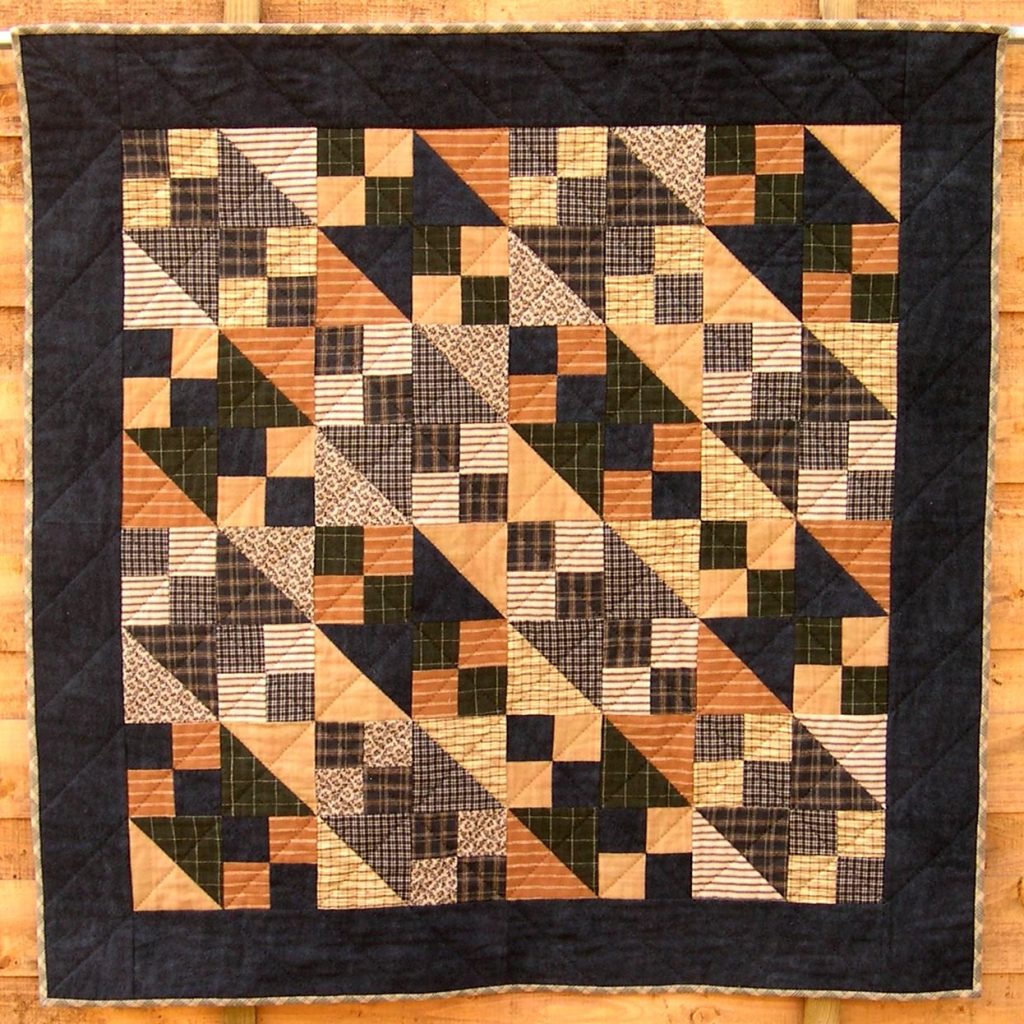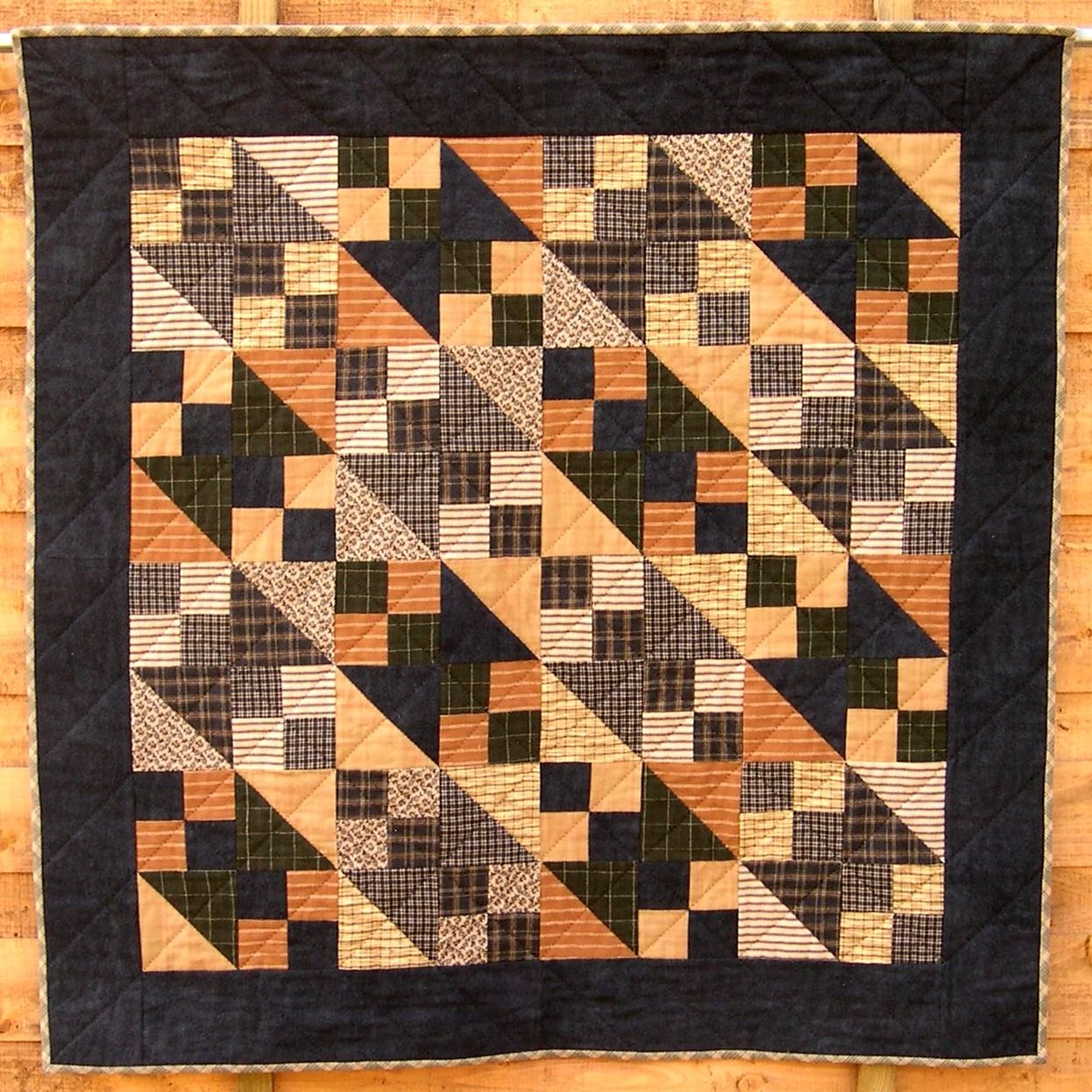 Although this may be simply straight functional lines, choosing more interesting designs adds beauty to the final quilt, as well as being much more exciting to make.
Look at the Quilting Designs page if you are interested in planning how to quilt a project for yourself.
Quilting by hand is the traditional method, and can create designs which are not possible on the machine.
If you would like to learn how to hand quilt, I have a whole, free series to help you – scroll down to the bottom of this page for the links. Here is a taster:
This short video shows the "rocking stitch" used when hand quilting in a hoop:
As with any technique, it gets easier with practice. This is the first project that I quilted by hand: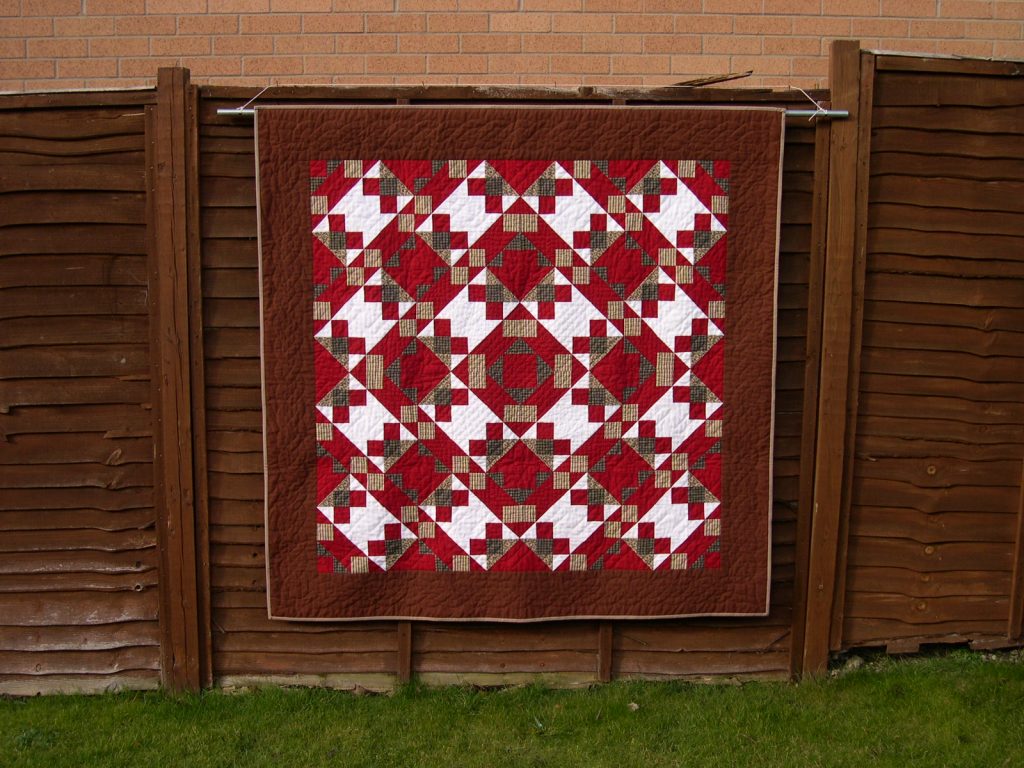 The quality of the stitching on this lap quilt improved noticeably as I persevered; the stitches at the centre (where I started) are twice the size of those nearer the edge!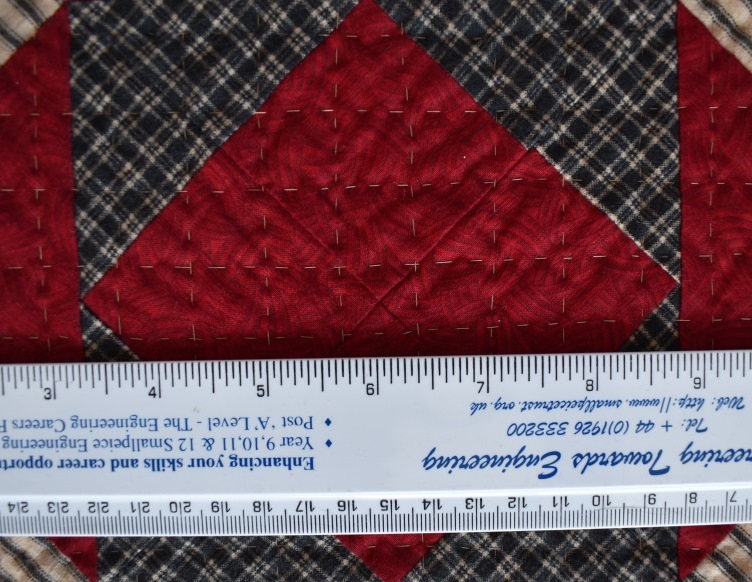 Can you see how much my stitches had improved  by the time I had got onto the border?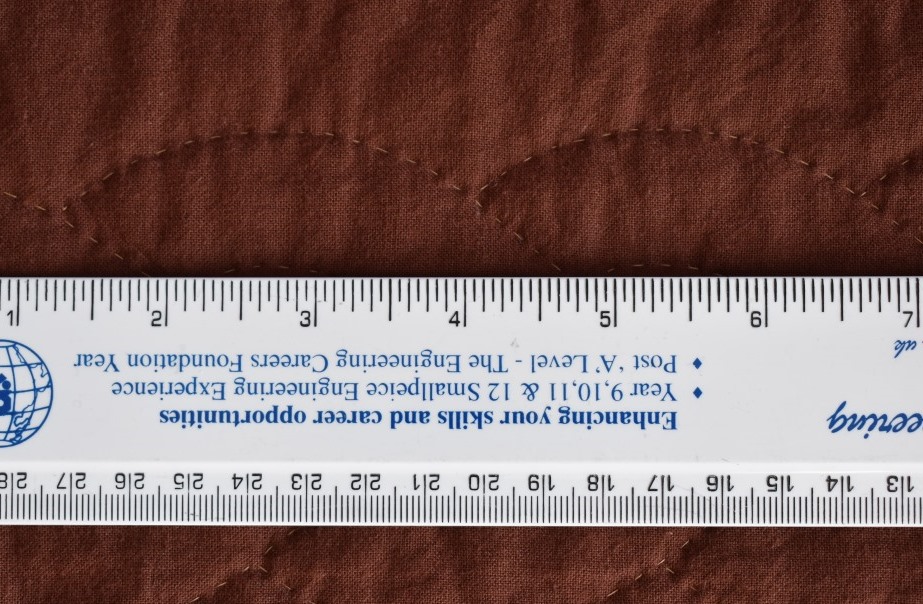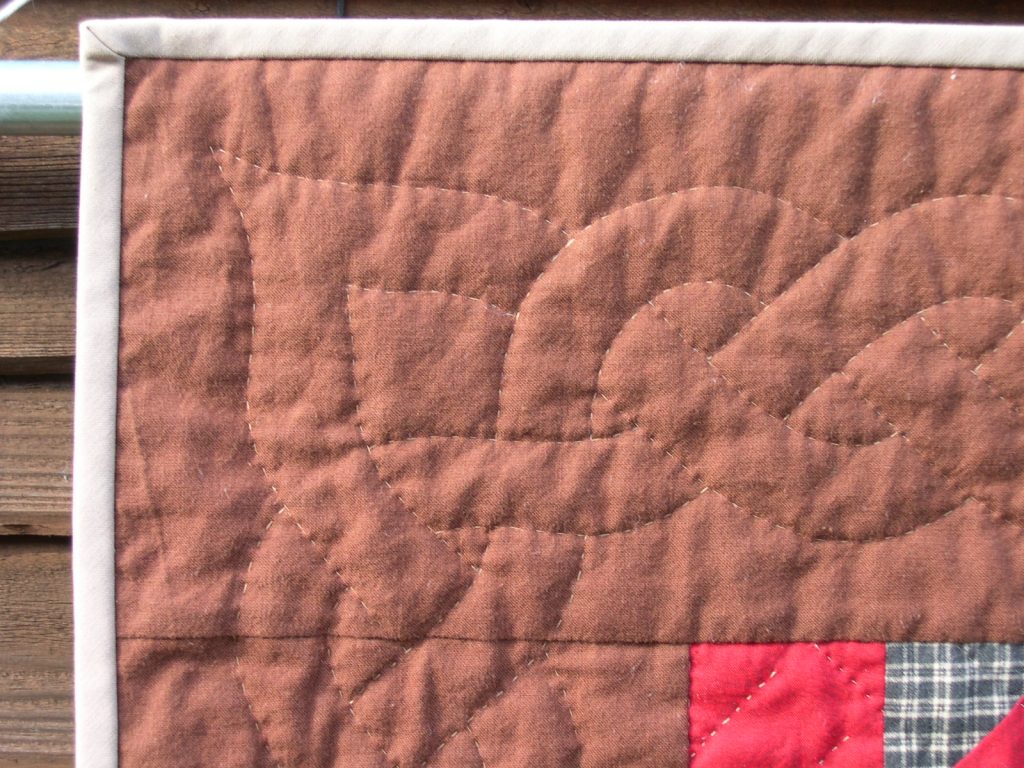 Gradually, my stitches have become smaller and more even.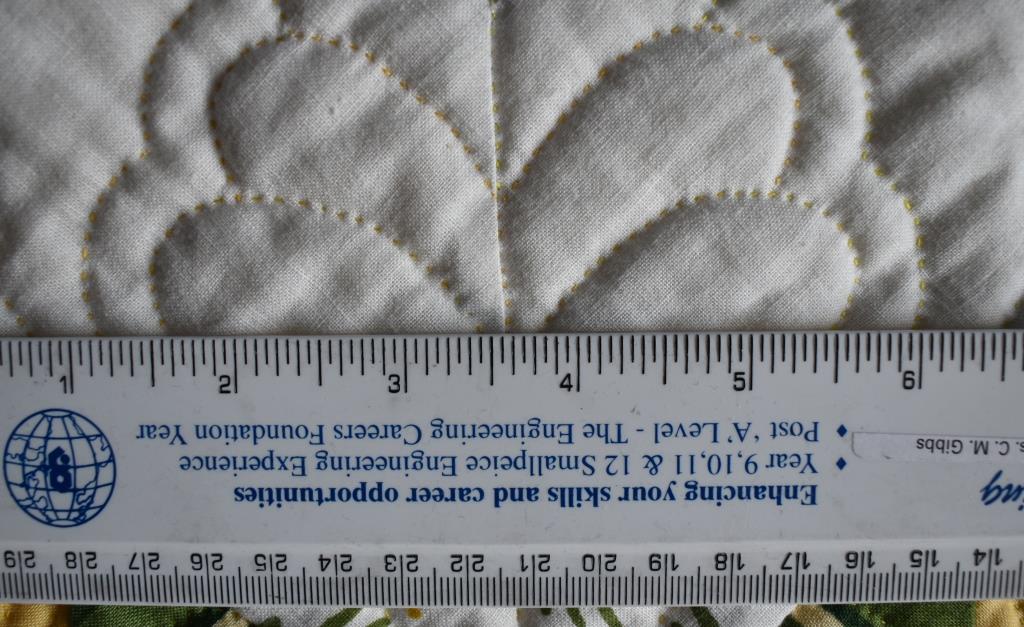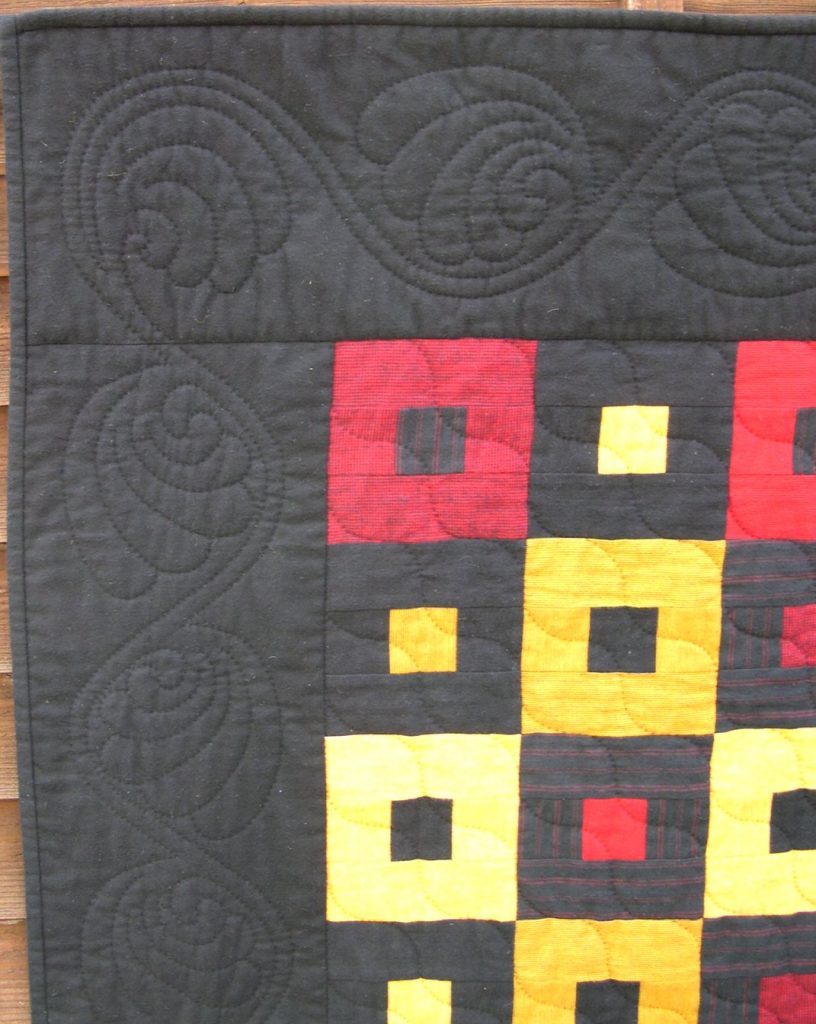 I like to use my antique quilts as inspiration for my quilting designs. The feather spray motif at the centre of each side of this little quilt was taken from part of the corner of the Yellow Lovers' Knot wholecloth; and the quilt uses other motifs found in North Country quilts, such as the feather wreath, the scissors and the goosewing.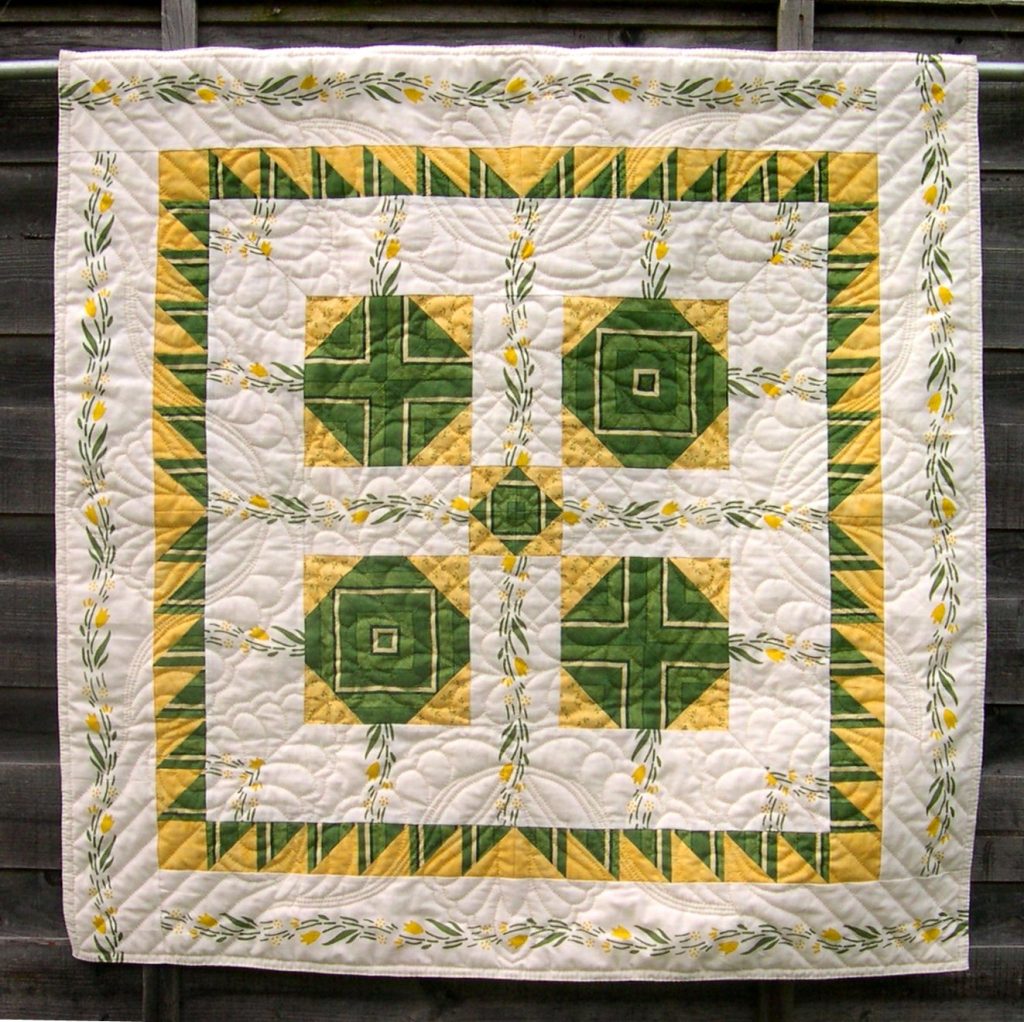 "The Burglar" below was inspired by one of my antique quilts "Rob Peter to Pay Paul". If you compare them, you should be able to see how the quilting design was inspired by that of the older quilt, as well as the curved seam patchwork.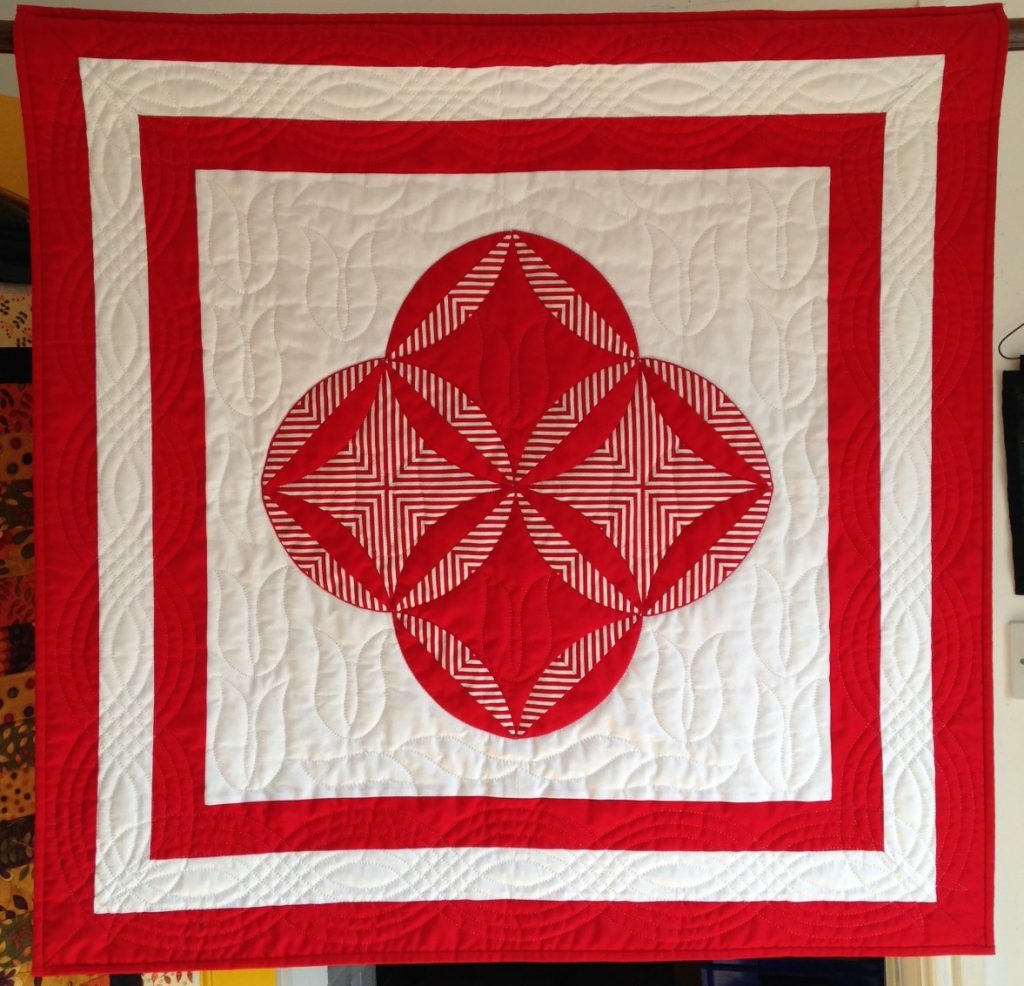 The little quilt below "Cream of Wales" is the first wholecloth quilt I have made. The design is based on traditional Welsh designs – the centre motif is taken from my Pink & Gold Welsh wholecloth, and the fan edge and church window border are taken from the Welsh cotton wholecloth by Q.L. Jones.
The pattern for this quilt is now available in my online Shop.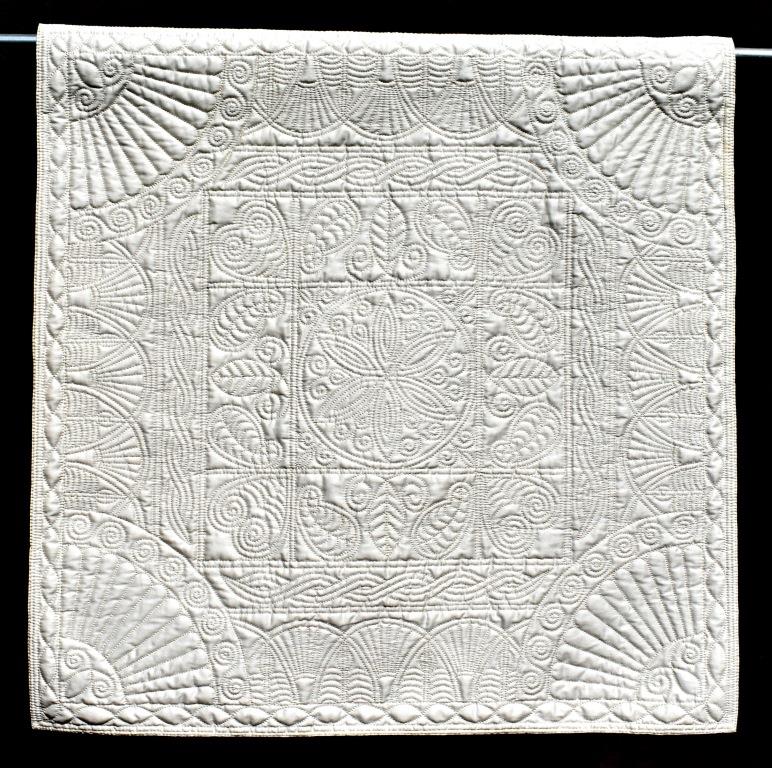 If you have never tried hand quilting, do give it a go – it may not be quick, but it is soothing and rhythmical to stitch, and creates a beautiful texture.
Click here to go to the Quilting Design page
Or click here to look at the wonderful quilted designs on antique Wholecloth Quilts, particularly those of the Border Corners.
I have now written a series about how to start hand quilting.
Click on the links to discover more: