For this strippy quilt, instead of simply alternating strips of two fabrics, the maker chose to alternate a spotty mid-blue fabric with pieced strips made of many small rectangles.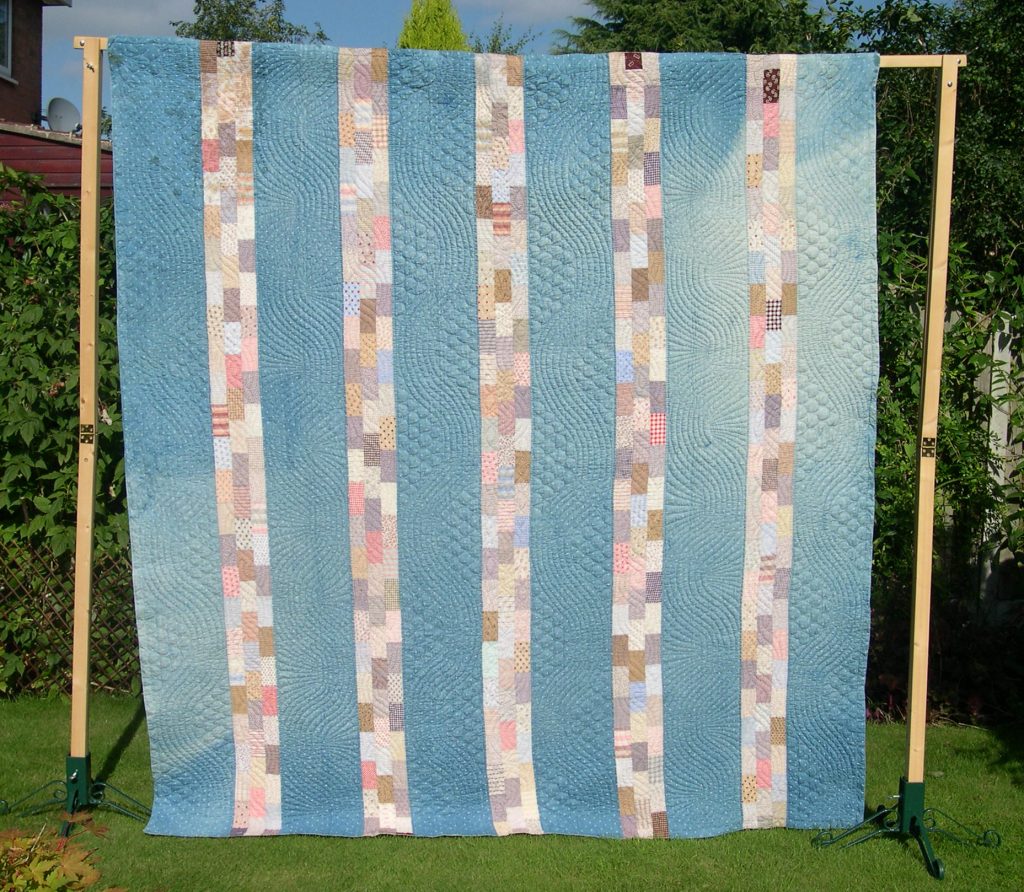 Printed fabrics
Fabrics in such basic design motifs as stripes and polka dots are not easy to date, and unfortunately this quilt came with no provenance other than having probably been bought in Edinburgh by the previous owner. However, the colours and style of the prints are typical of those made between 1890 and 1920, so it is likely that the quilt dates from this period.
The fabrics in the pieced strips may have come from sample books, as the same design often appears in several colourways.
For example, look at the blue striped fabric at the centre of this section:

The same fabric in a different colourway can be seen near the bottom of this section: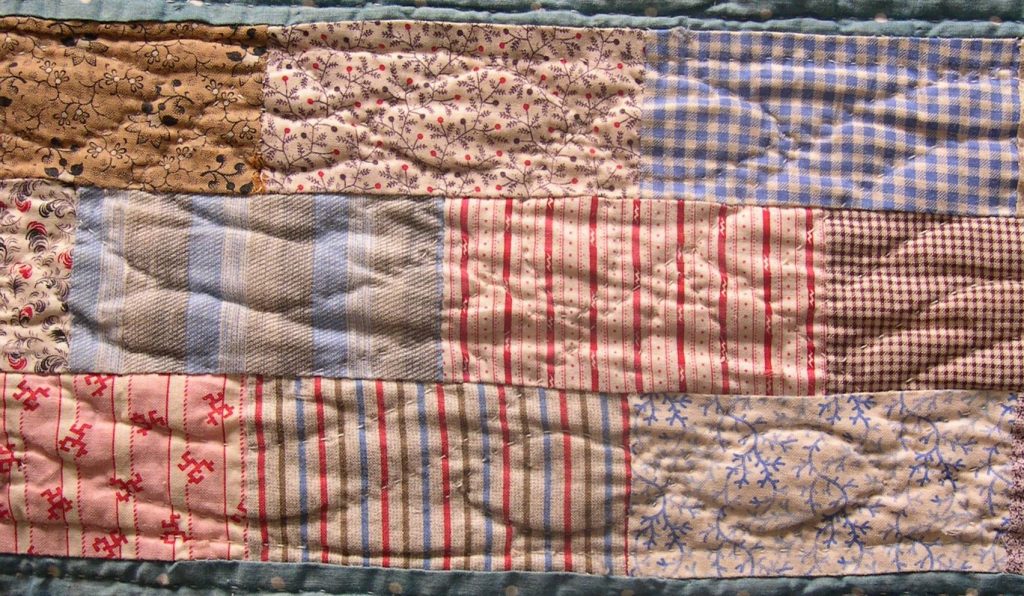 The red/pink fabric on the bottom left above with the angular branched motif is found in maroon on beige at the bottom of the section below: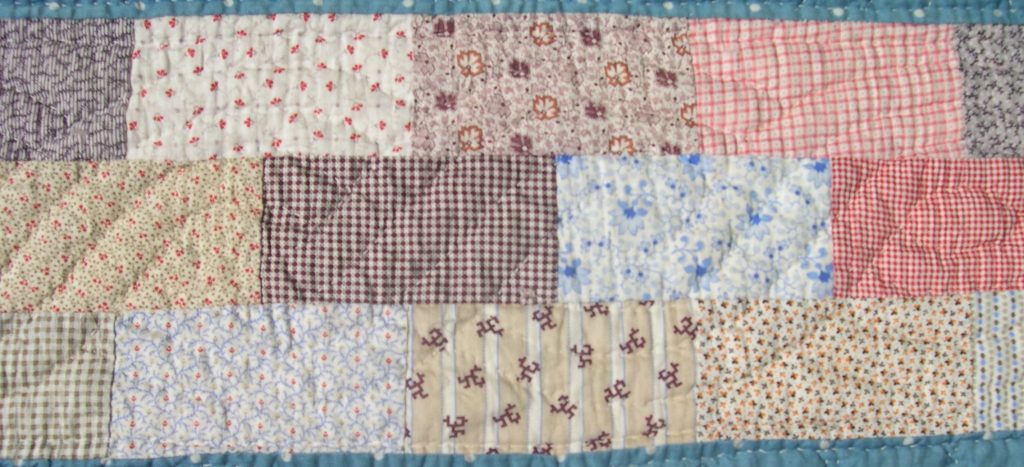 And also in blue in the top right of this section: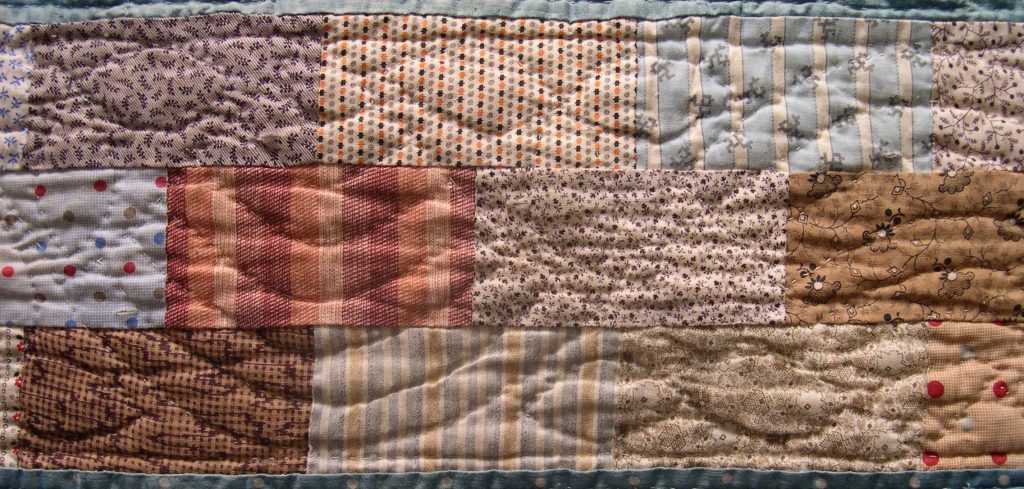 A broad multistripe fabric also appears in more than one of the above sections in different colours – can you spot it?
Quilting designs
Some lovely quilting designs are used along the strips.
The most noticeable are the parallel sets of waving lines which curve backwards and forwards across the blue strips – these are sometimes known as "worms".
There are two versions of the infills around the waving lines; on four strips, clamshells fill the half circles, whereas in the other two, the space is filled with a spray.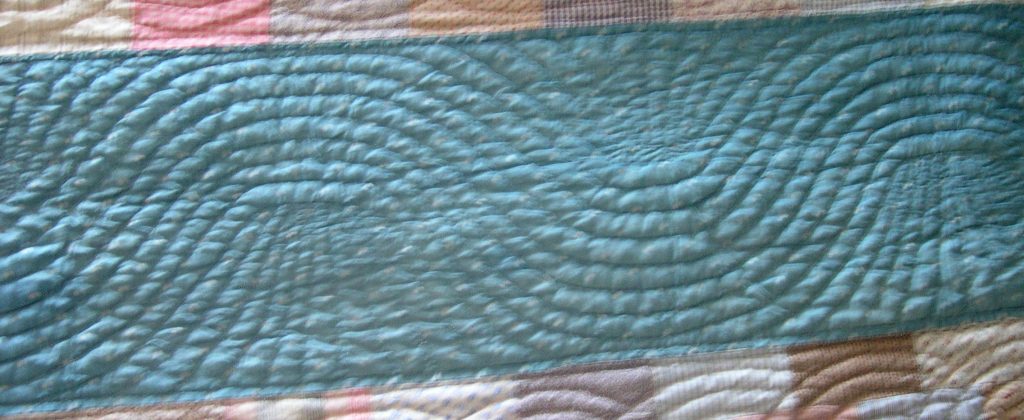 The quilting designs on the pieced strips are harder to see on the front, so this photo show the back of the quilt: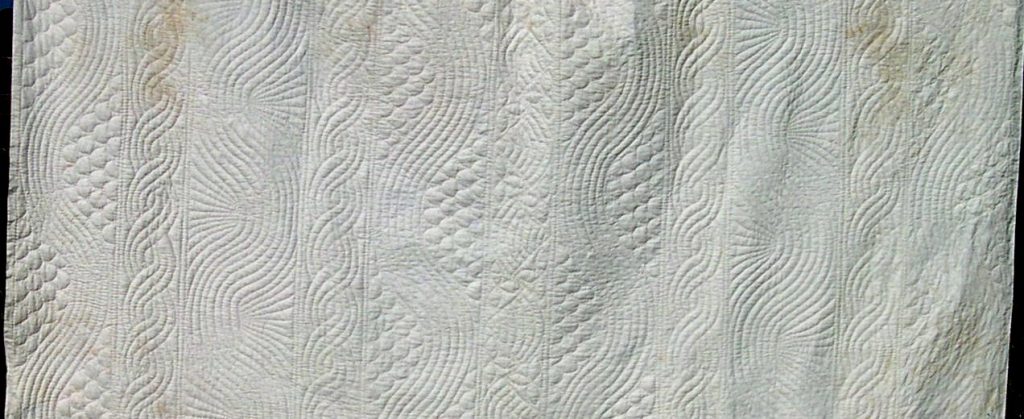 Now it can be seen that four of the pieced strips have a quilted cable design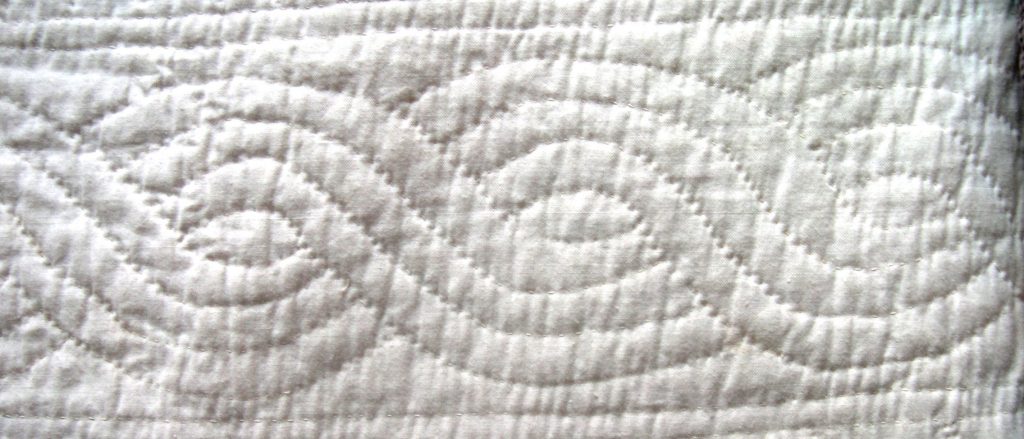 The central pieced strip has a different quilting design.


If you are interested in this type of quilts, have a look at others on the Strippy Quilt pages
If you would like to know more about cables, have a look at the Drafting Cable Borders page, where you can discover more about the pack available in my online Shop which teaches you how to draft these yourself.