This wholecloth quilt is made of wool flannel fabric, which was made extensively in Wales during the nineteenth century. Few of these dramatic, heavy quilts have survived the changes of fashion and the ravages of moths.
It is a rich clear red on one side, and a more muted russet on the other. Both of these colours can be obtained by dying the wool with madder with different mordants.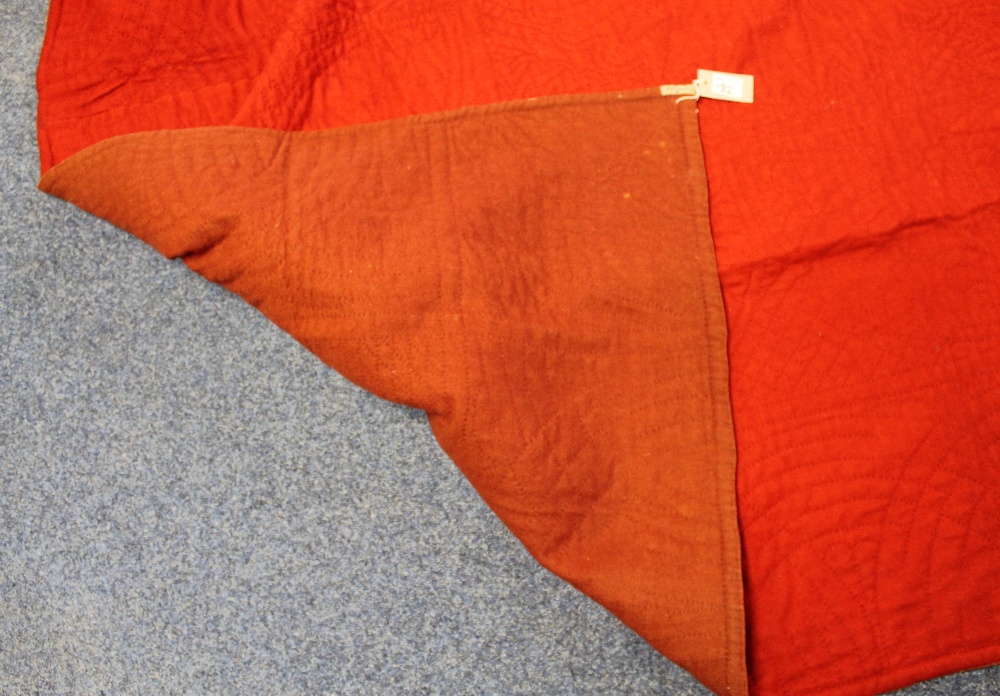 The wadding is wool fleece, but the weight of the wool flannel means that it does not give a lot of loft – unfortunately this makes it rather difficult to photograph. There are also a number of places where the quilting thread has broken, although it is still possible to distinguish the designs. I hope to restore it one day, but it is very stiff to stitch through.
The quilt has the typical Welsh format of a central area and two borders, delineated by double lines.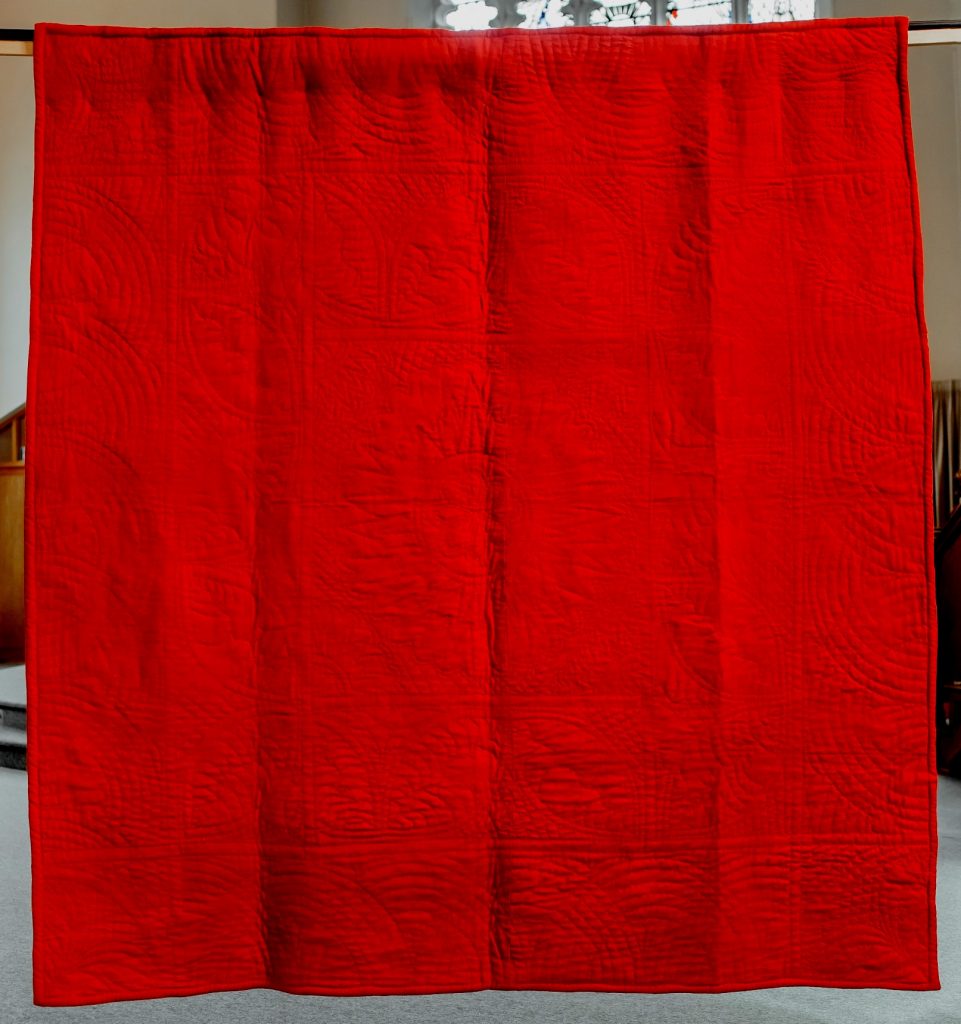 A small rose within a double lined circle, is found at the very centre of the quilt.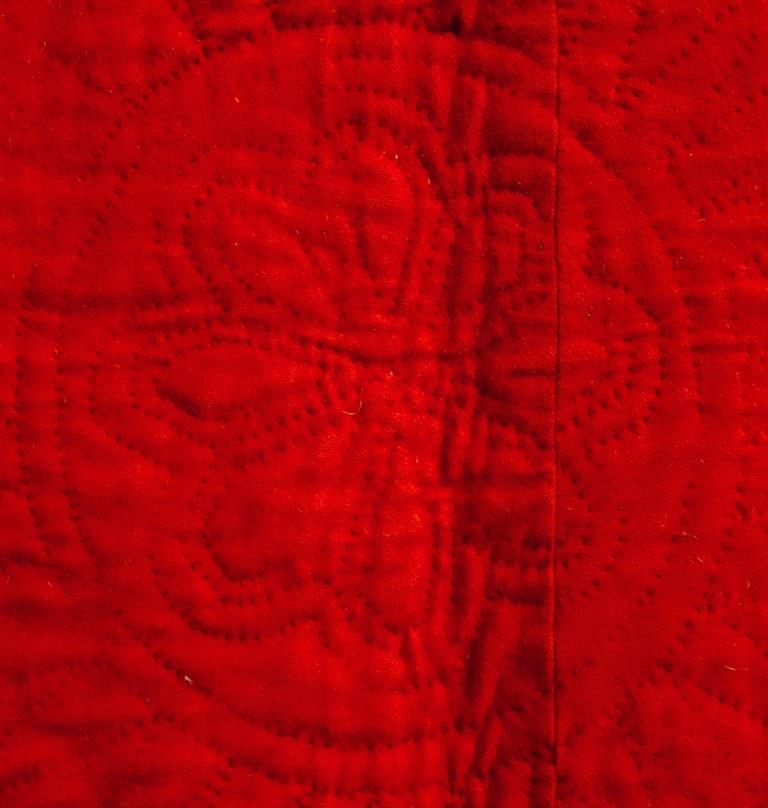 This is surrounded by an unusual large, spiky edged, sun motif,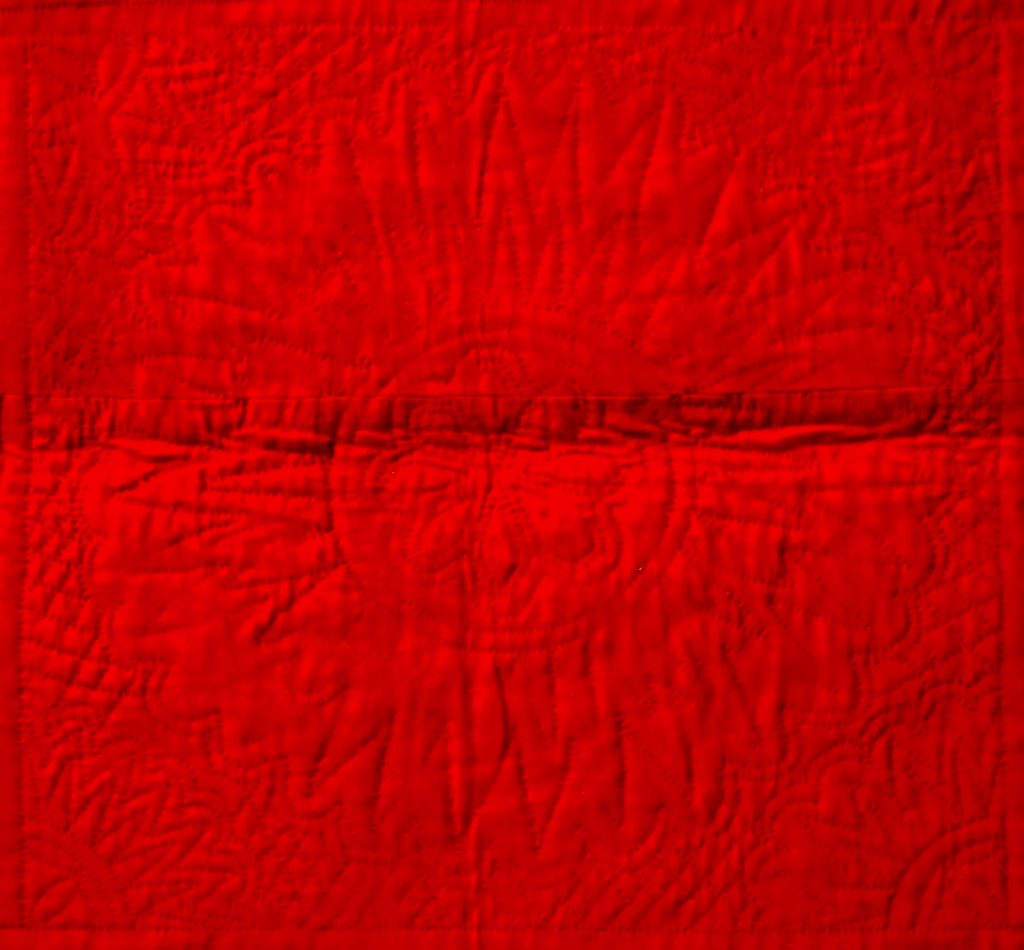 Elaborate fans of a related design are found at the corners of the central square area.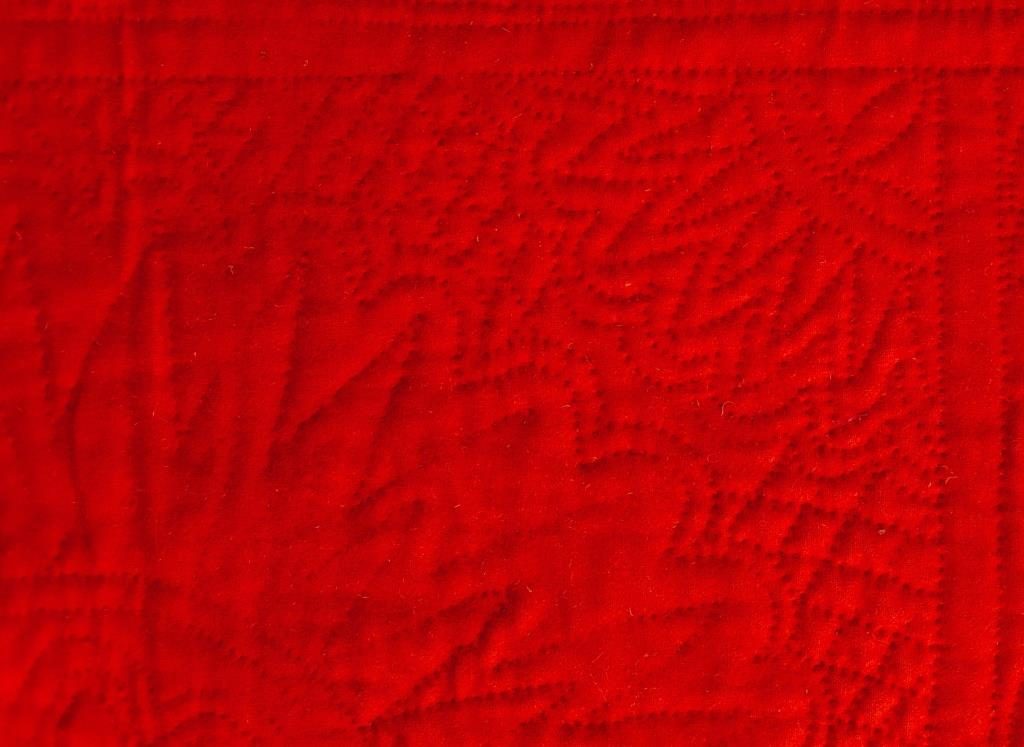 The first border is of large, well spaced, veined beech leaves with a central wavy spine. The spaces between are filled with a fine grid or a spray of leaves.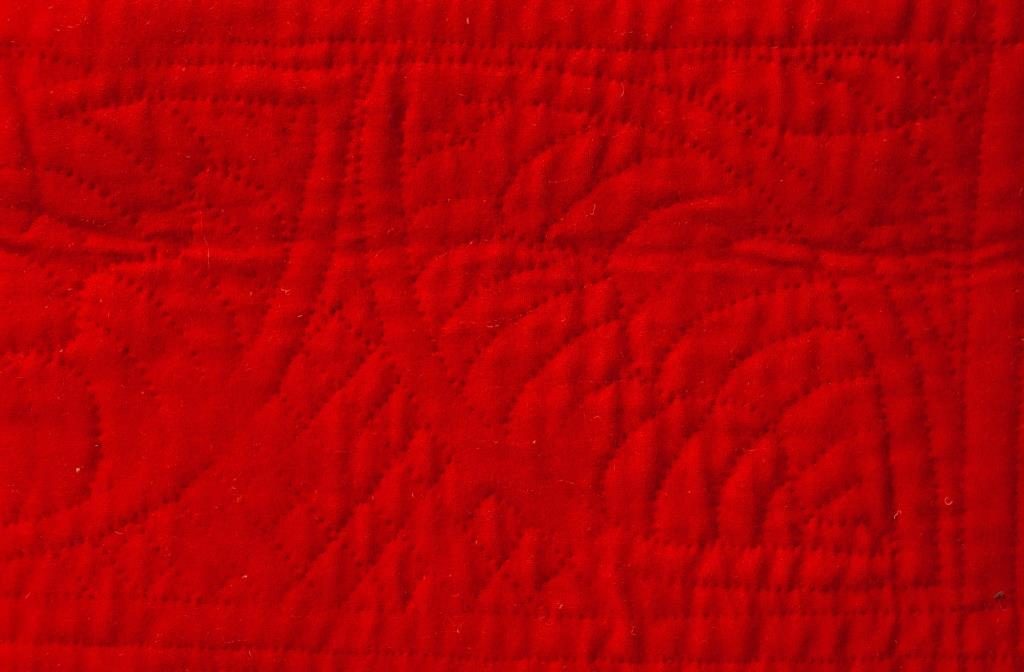 The outer "church window" border is formed from repeating units of six overlapping concentric half circles.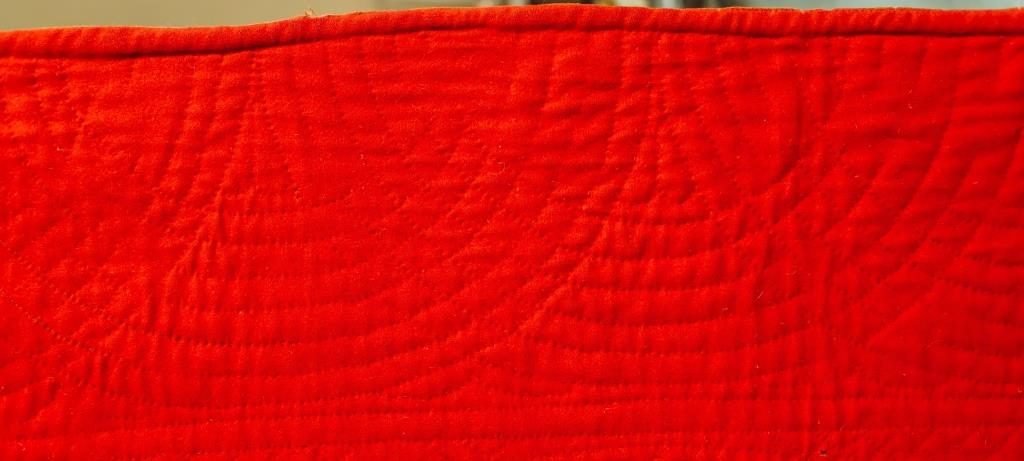 There is a separate corner square with a three-cornered "pickaxe" style motif with a spiky-edged filler.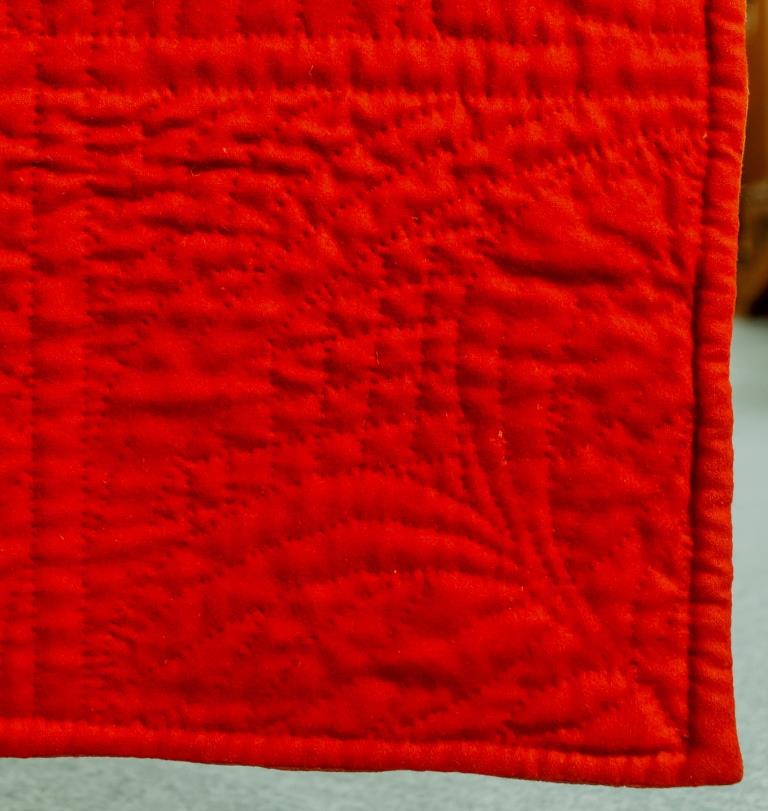 There is a small label on the russet side, made from a piece of tape, saying  Q. L. Jones with a 4 above and a 2 below. The same signature is found on the cream quilt bought at the same time, but with a 3 underneath.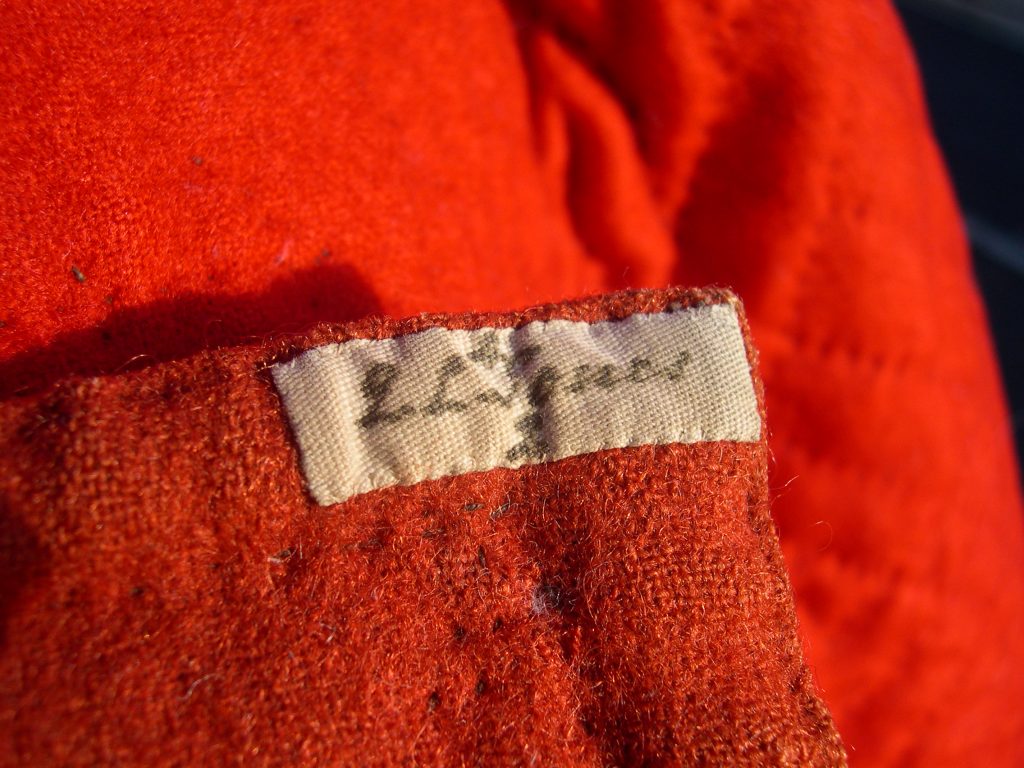 I had originally thought that the first initial was an I, but after some investigation  agree it is a Q.  Click to see details of this, with what is known about it's family history on the page about another cotton quilt, also made by Q. L. Jones
For other Welsh quilts, click to see the Pink & Gold Welsh wholecloth, the Blue Paisley Welsh wholecloth, the Green & Gold Welsh wholecloth or the Double-sided Welsh Strippy quilt.
If you are interested in quilt design, you would probably find the article about my research on border corners interesting.
More about hand-quilting can be found on the Quilting page, which is part of the Techniques section.
All photographs on this page were taken by Helena Dolby http://www.helenamarie.co.uk/