This lovely design is a wonderful way to display batik fabrics, as the veins and organic shapes in the fabric remind me of butterfly wings.
The download pattern for a small wallhanging is available from my online Shop for £8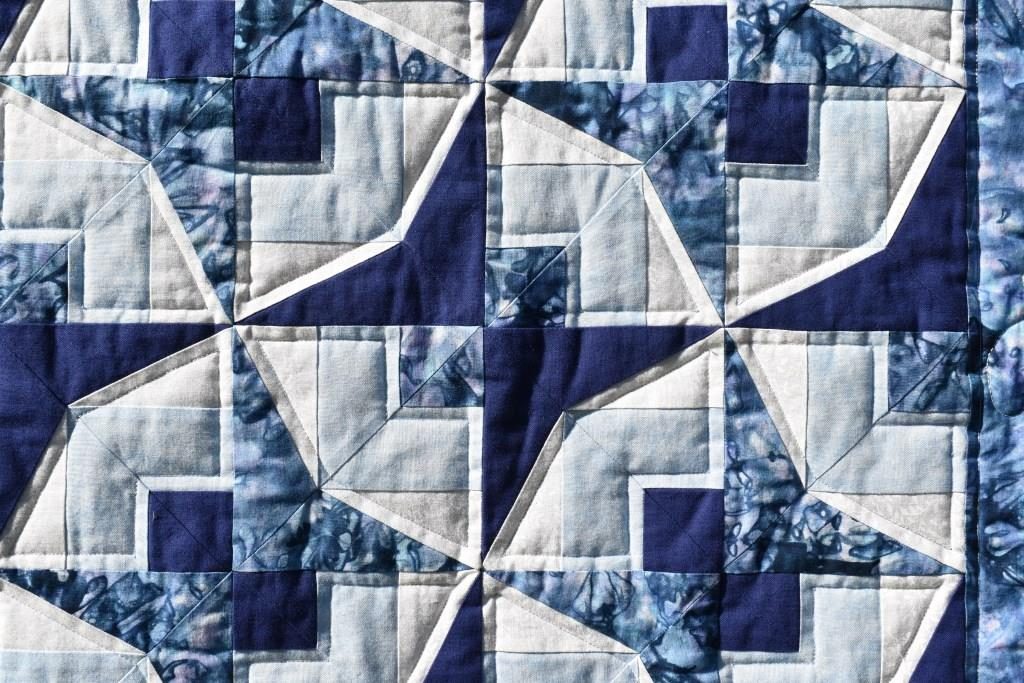 Half of the blocks use a plain Dark fabric instead of the batik, to provide variety.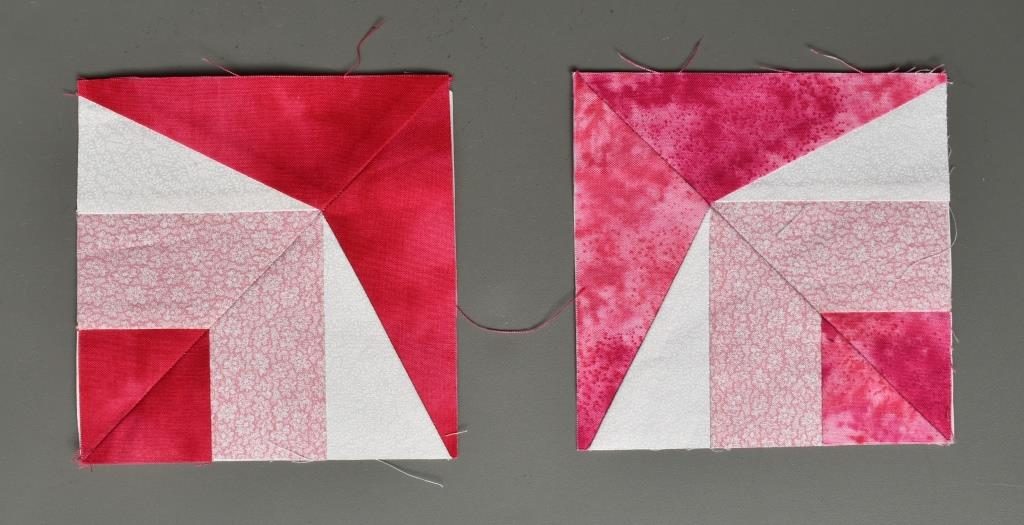 Different layouts
One of the most attractive features of this pattern is that the blocks can be arranged in a number of different ways – you don't need to decide which you prefer until the end, when you can lay them out, take photographs, and compare them before choosing your favourite.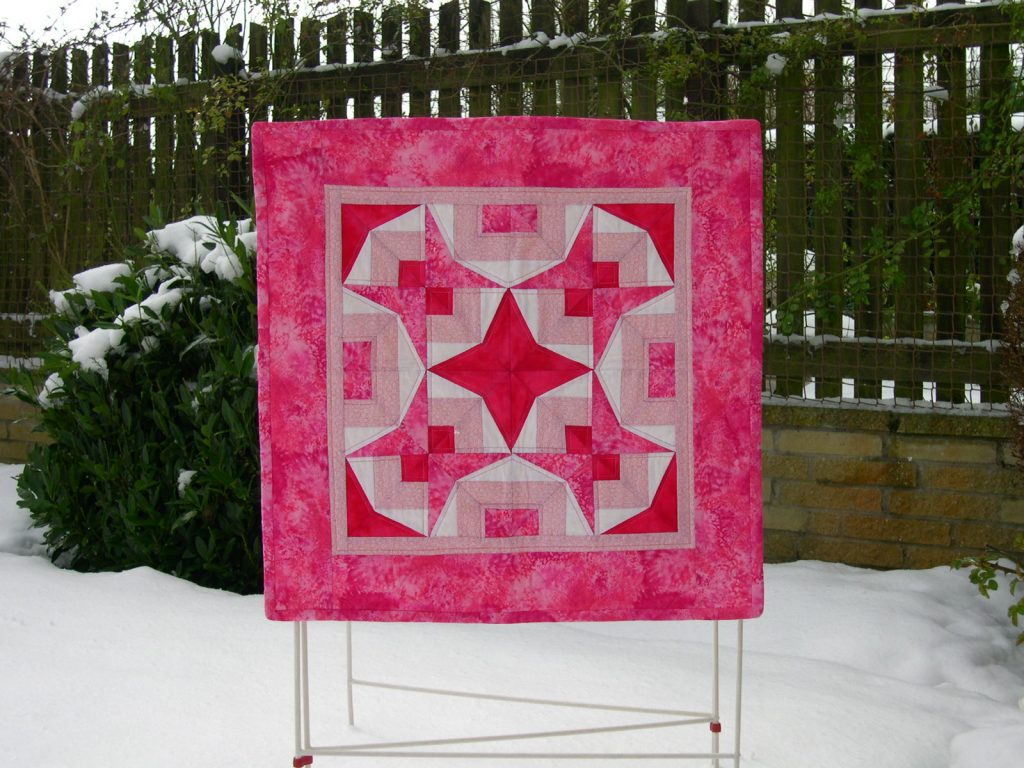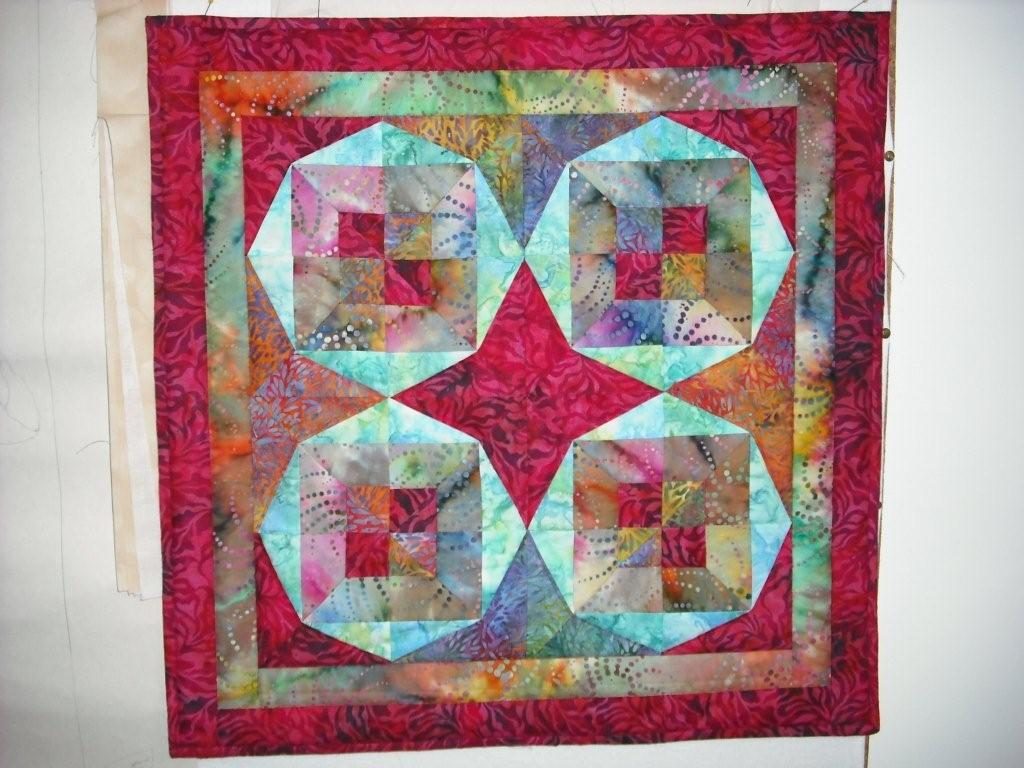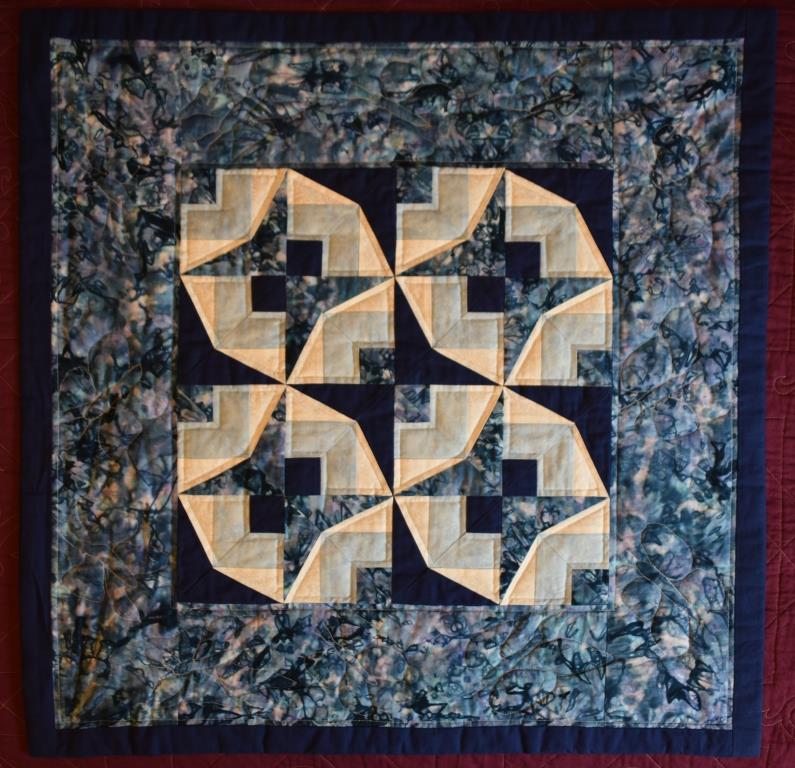 Foundation Piecing
Foundation Piecing is an excellent technique to use for a design like this, as it enables those long sharp points to be done accurately. If you haven't done foundation piecing before, full instructions for this technique are included in the pattern.
It can be wasteful on fabric though, so I worked out how to pre-cut the fabric pieces efficiently. This also ensures that the straight grain will end up in the right direction.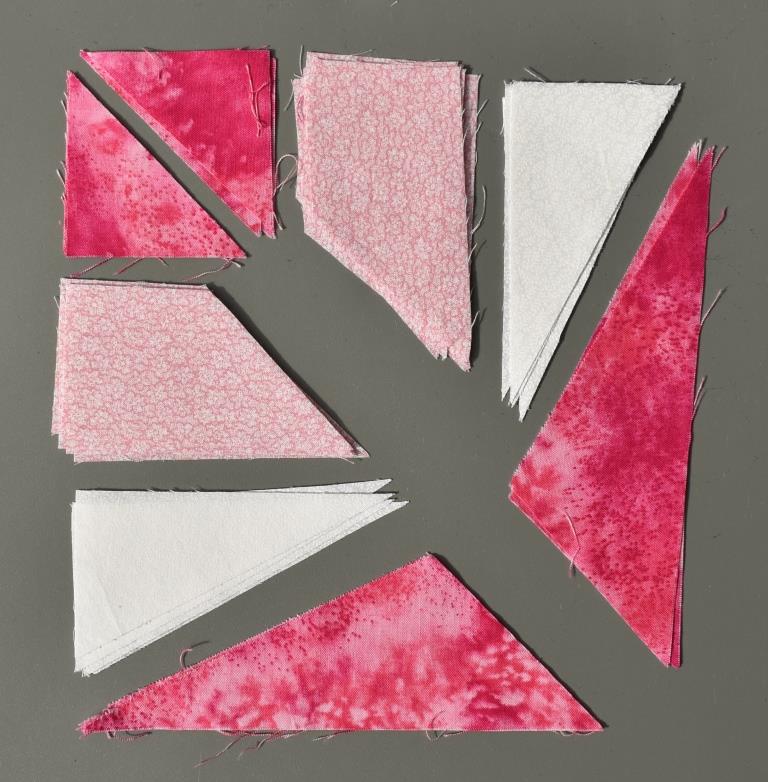 Foundation Piecing is used to assemble two triangular sections, which are then stitched together to form the block.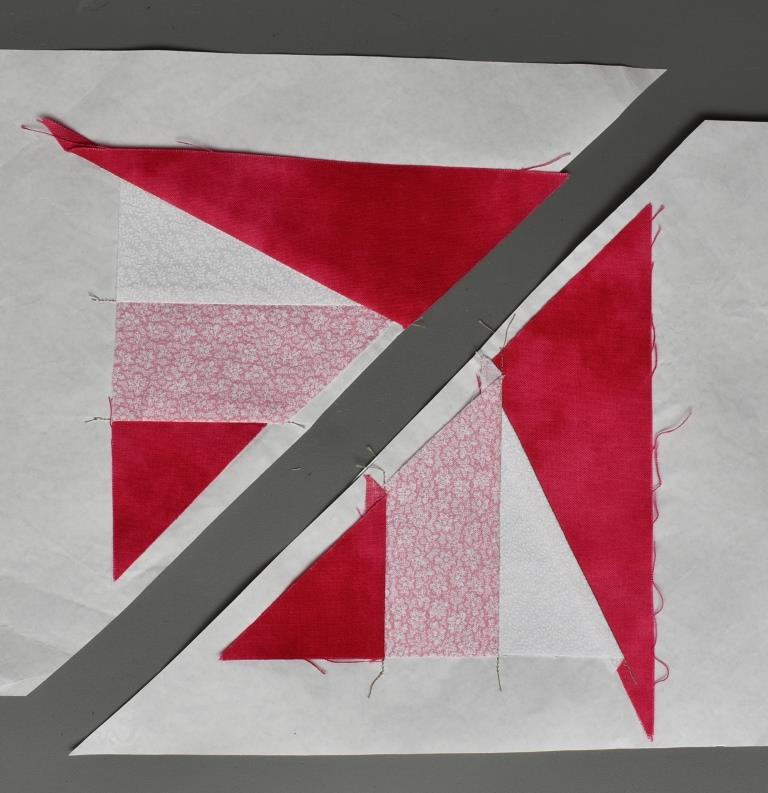 One of the restrictions of foundation piecing is that the pressing direction is controlled by the piecing sequence. This can lead to very bulky junctions, which make it difficult to achieve sharp points. As you may know if you have read my Pressing for Perfect Points techniques pages, this is something which I really care about. So, I worked out a clever trick for this pattern.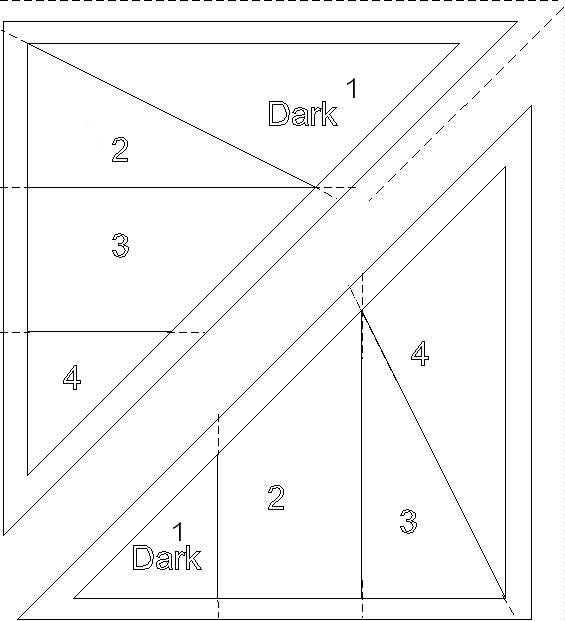 It is easier to make the seams that join the two large foundation pieced triangles match much more accurately later if the order of foundation piecing on one triangle is opposite to that of the triangle it is stitched to. This means that the foundation piecing seams will be pressed in opposite directions, and can thus nestle together snugly, ensuring a good line up, and hence perfect points.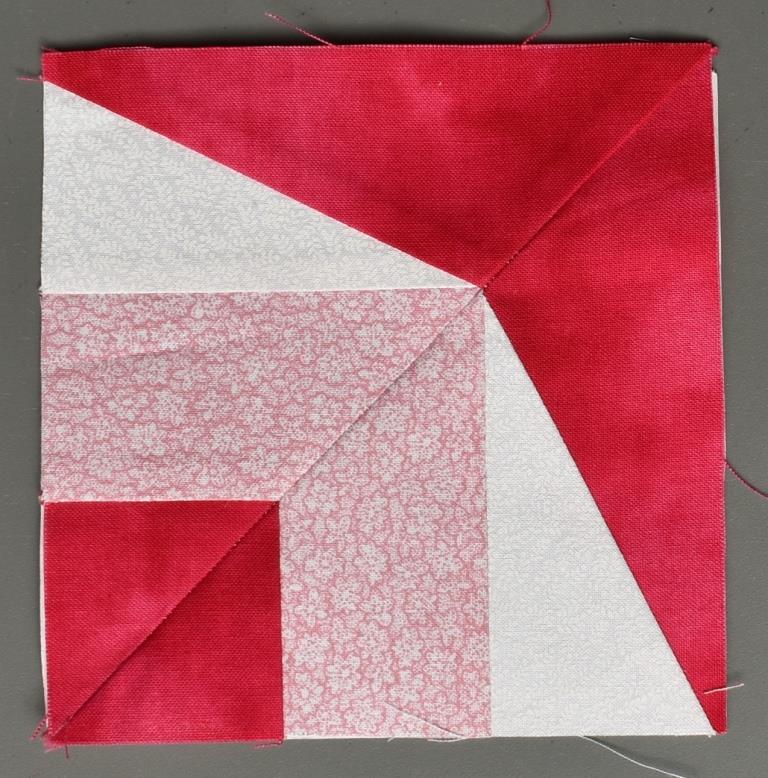 All of these tips are carefully explained in the fourteen page pattern. One of the advantages of a download version is that you can print out the foundations at home onto whatever is your preferred paper – I like layout paper which is easier to tear away than ordinary printer paper.
Why not try it out for yourself?
If you enjoy foundation piecing, why not have a look at the Christmas Card Hanger or the Multisize Bunting?