Full size bed quilts are of course the best showcase for our craft.
This is my favourite quilt, which we use regularly in the summer months.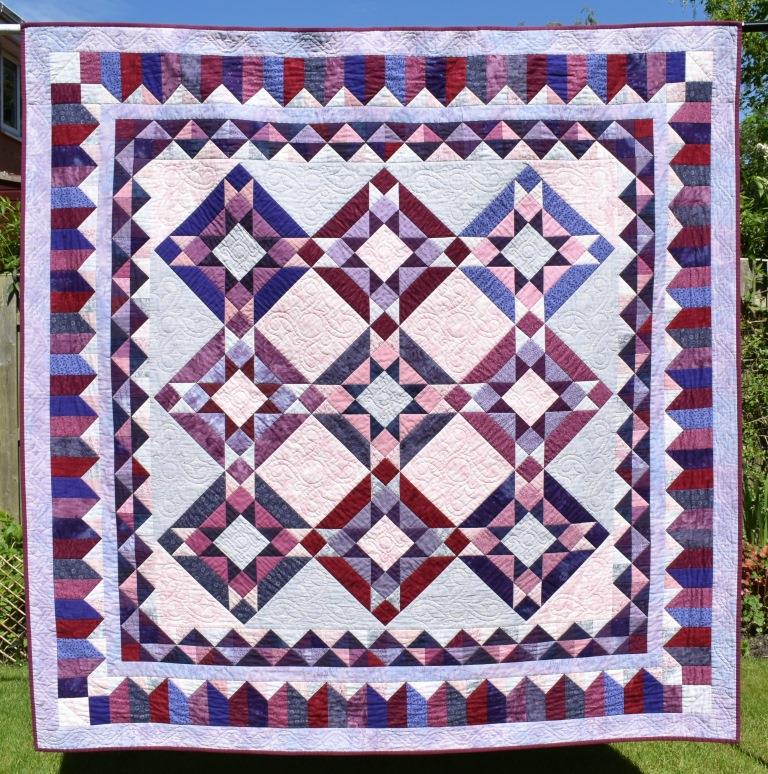 Although it would be classed as a "scrappy quilt" due to the many different fabrics, the colour palette is restricted to raspberry pinks and bluey-purple – which took about two years to collect before I could really get going on the stitching.
Click on a picture to open up the Gallery of full-size images: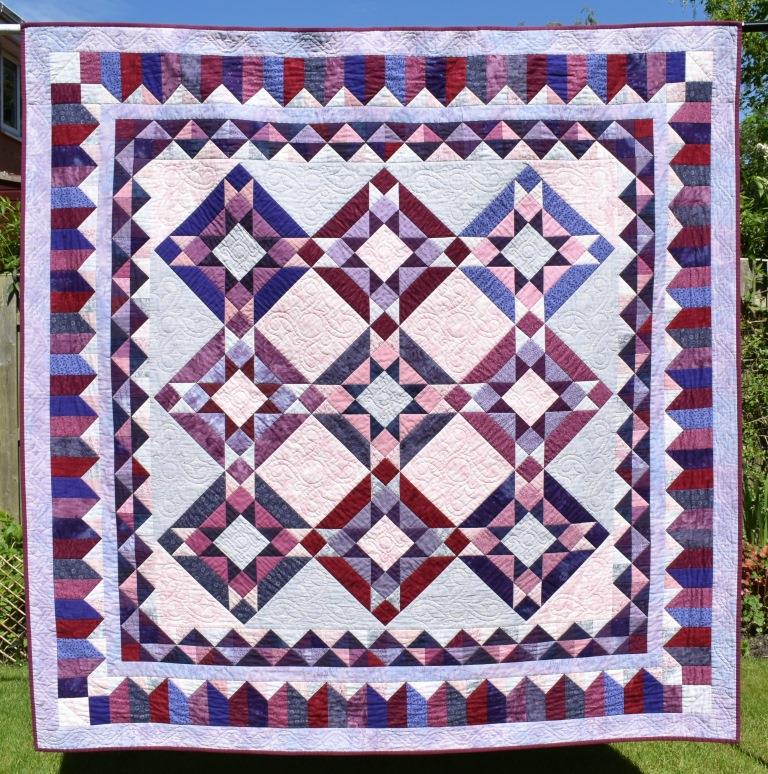 The block is one of my own designs, called "Solitaire", as it reminds me of a twinkling diamond. It is made in two alternating colourways; four with a pink centre, and five with a blue centre, but the fabric choice even within these is slightly different for each block. The overall effect is consistent however, as the placing of Dark, Medium Dark, Medium Pale and Light values is the same every time.
There are two pieced borders.
The construction of the central blocks uses a quick-piecing technique which simultaneously created extra units for the outer border.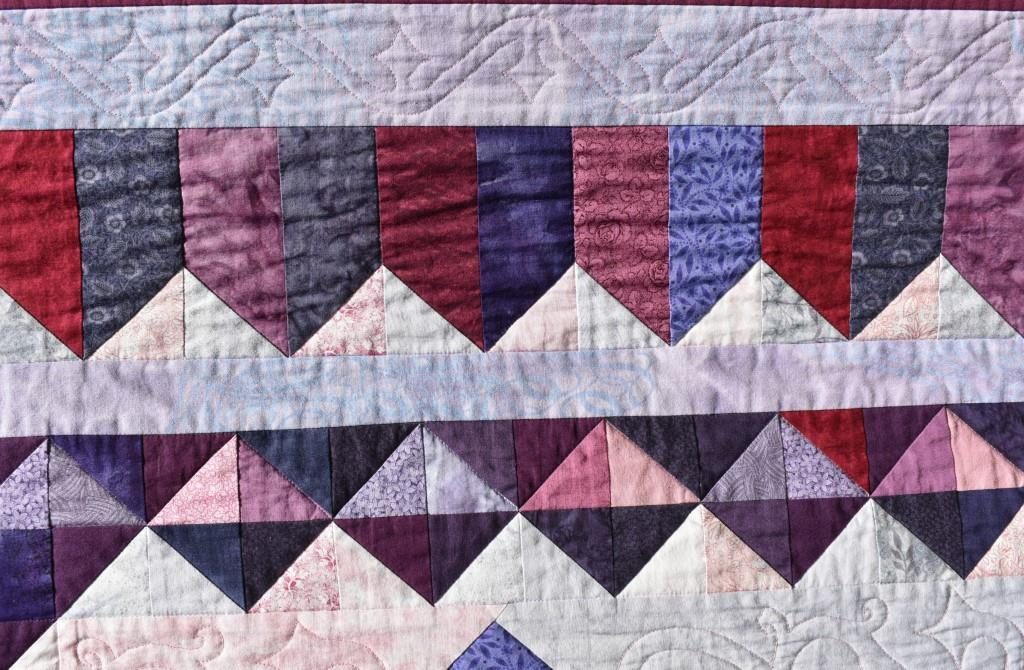 The inner border is made entirely of half-square triangles – again carefully placed according to their degree of darkness to allow the design to stand out clearly.
The "dragon's tail" quilting in the centre of the small and large plain squares, and around the final border is also of my own design.
The pattern for a single Solitaire block is now available, but not currently for the whole quilt.
The pattern for the Provencal Sampler quilt IS now available from my Shop.
More details about this "skill-builder" sampler quilt are available on this page: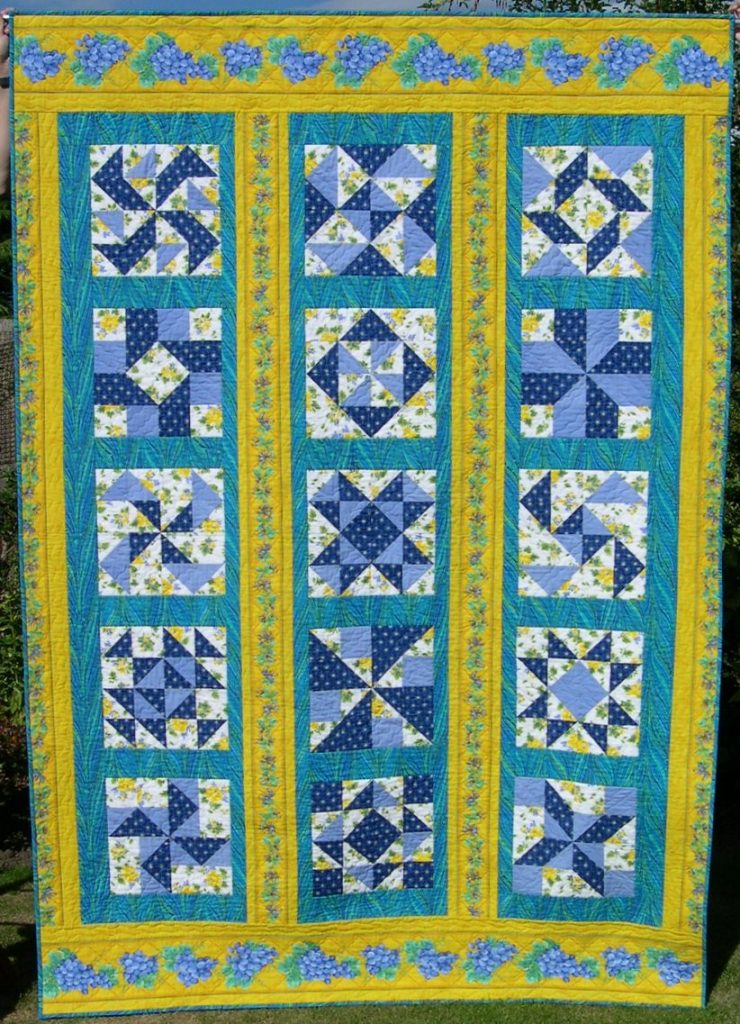 If you would be interested in seeing how I choose fabric and blocks to combine into a sampler Quilt, have a look at
Or, if you prefer to keep browsing, why not look at the smaller projects on the Wall Hangings pages?